10 Disney Princesses Get Recreated As Modern Bad Girls
Disney princesses have traditionally been portrayed as beautiful, morally upright young women with polite manners and kind hearts. But, given that the majority of th
Disney princesses have traditionally been portrayed as beautiful, morally upright young women with polite manners and kind hearts. But given that most of them are teenagers, it is hard to imagine that they haven't yearned to switch up their looks and have some fun. What if they develop into hip, carefree girls?
Well, below, we compiled on view the artworks of 3 artists who tried to recreate how Disney princesses let their hair down and go wild. Without a doubt, all of your favorite Mouse House ladies look stunning!
Therefore, let's scroll down and read this post! You will not be disappointed with our collection, for sure!
#1 Elsa (Frozen)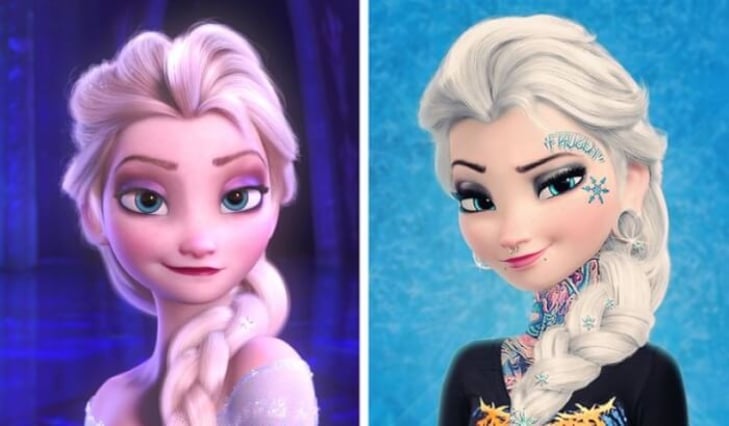 The artist believes Elsa has a wild side despite the fact that she is a sweet girl and always wears lovely long skirts. Face tattoos, piercing, smokey eyes, and a trendy T-shirt will ensure that she is the most fashionable girl in the land.
#2 Snow White (Snow White and the Seven Dwarfs)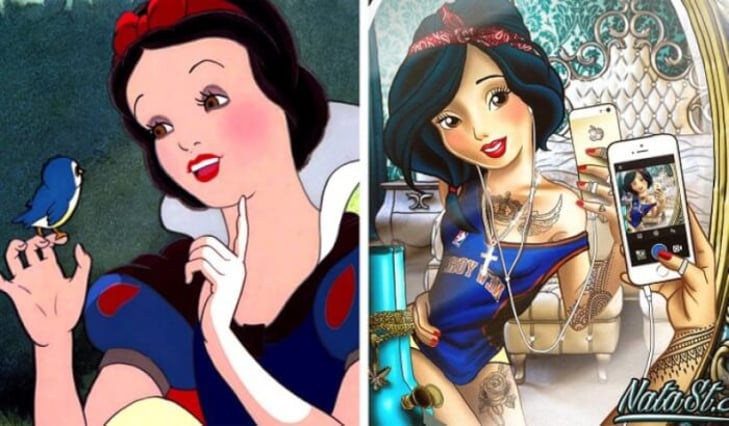 Snow White frequently uploads photos and selfies to Instagram to gain more followers because she understands the value of keeping up her look and demonstrating concern for her admirers.
#3 Belle (Beauty and the Beast)
#4 Rapunzel (Tangled)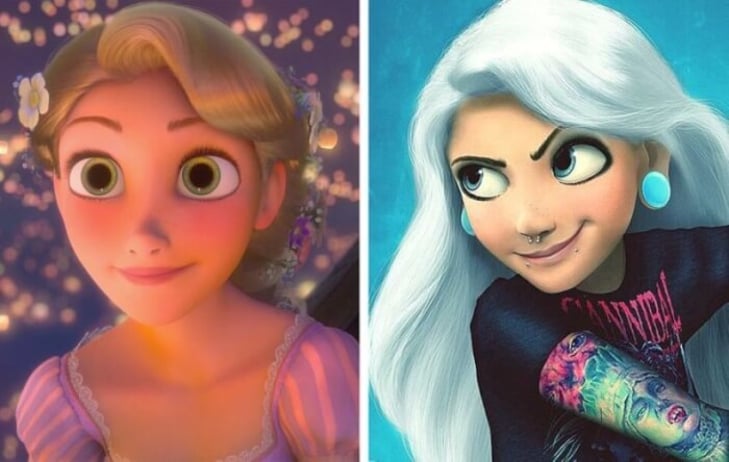 Rapunzel has spent much of her life trapped in a tower, so it's no surprise that she takes the opportunity to let her hair down. Her vibrantly colored hair, tunnels, and sleeve tattoos all represented her newfound independence.
#5 Jasmine (Aladdin)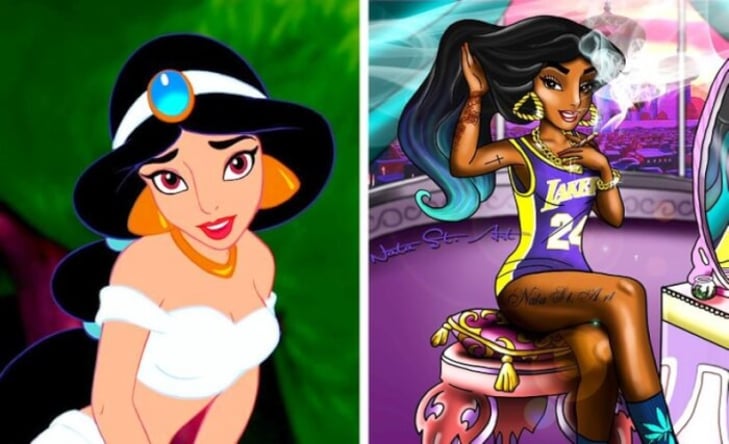 #6 Cinderella (Cinderella)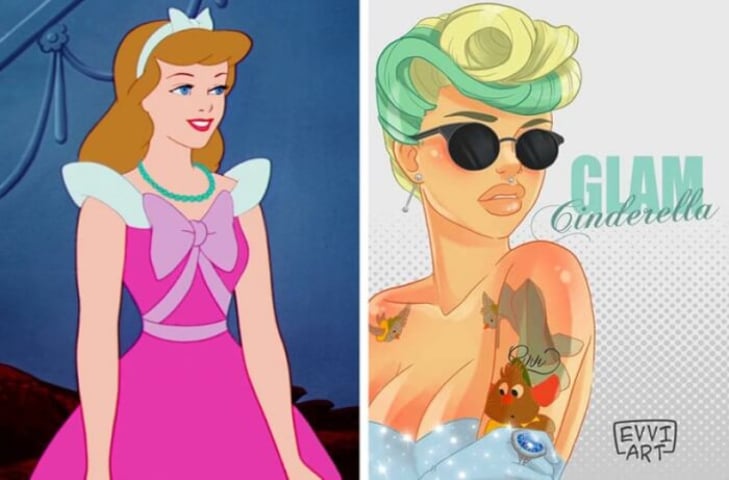 Forget the humble and modest Cinderella! Here she is in her new role as a famous actress!
#7 Ariel (Ariel)
Ariel would now be a chill city girl who everyone would want to hang out with if she were a human.
#8 Tiana (Tiana)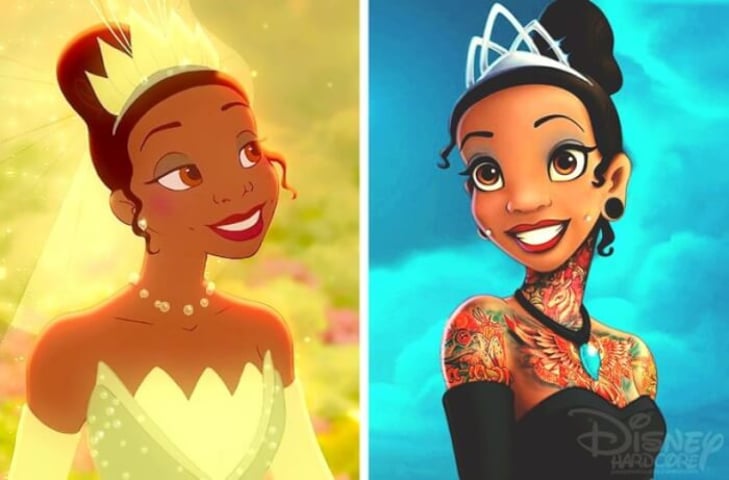 Tiana makes an irresistible impression with her black cup dress, bright tattoos, and facial jewelry.
#9 Pocahontas (Pocahontas)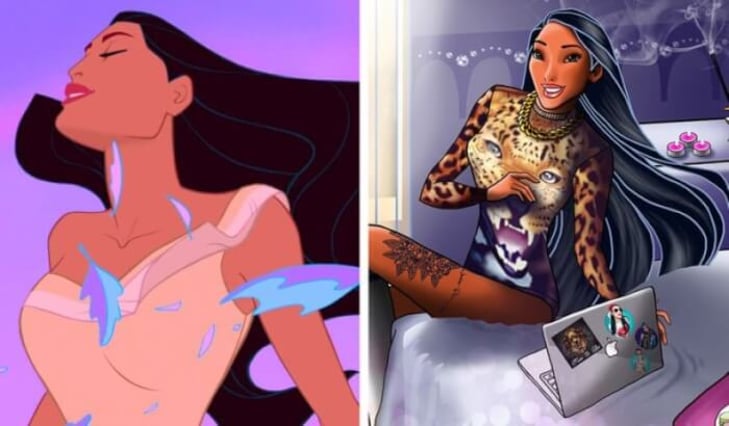 Observe Pocahontas! She looks stunning in her bodysuit with the panther print and gold necklace! A stunning girl like her undoubtedly has a lot of Facebook admirers!
#10 Moana (Moana)