15 Marvel And DC Heroes Who Look Far Different From The Original Comic Characters
The majority of the characters in Marvel and DC's films and television shows are adaptations of well-known and beloved figures from the original comic books. Sometim
The majority of the characters in Marvel and DC's films and television shows are adaptations of well-known and beloved figures from the original comic books. Sometimes the creators keep these traits exactly the same, while other times they decide to tweak them to better suit the audience's preferences or the tone of the movie. Although their goals are good, they can annoy and let down devoted comic book readers.
15 characters who significantly transformed when they were on screen are compiled in this post. Do you like the changes, or would you prefer to preserve the previous ones? Just look at these, and don't forget to let us know what you think!
#1. Jessica Jones (Krysten Ritter)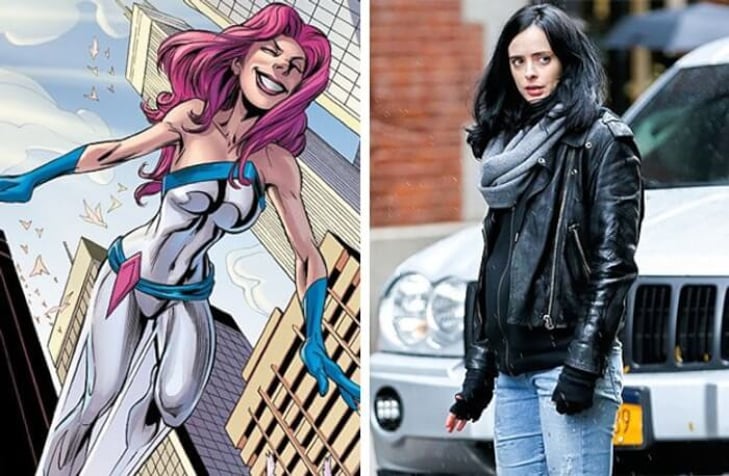 #2. Arrow (Stephen Amell)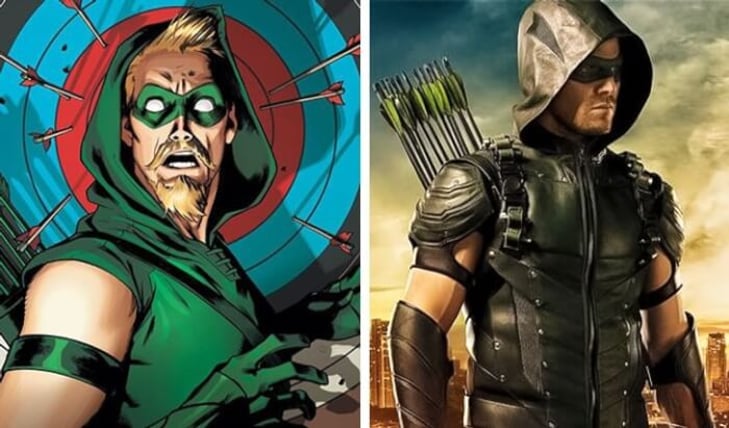 While billionaire Oliver Queen, also known as Green Arrow, pays homage to Robin Hood in the comics, his on-screen persona is far more somber, wearing darker clothes with shoulder pads and arrows on his back.
#3. Daredevil (Charlie Cox)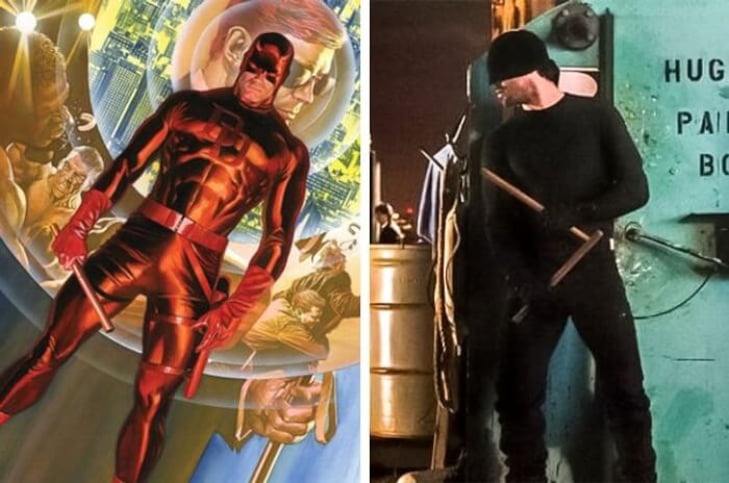 Matt Murdock, a.k.a. Daredevil, formerly wore simply simple black clothing, which is completely unlike his original comic depiction, before developing into our favorite vigilante.
#4. Aquaman (Jason Momoa)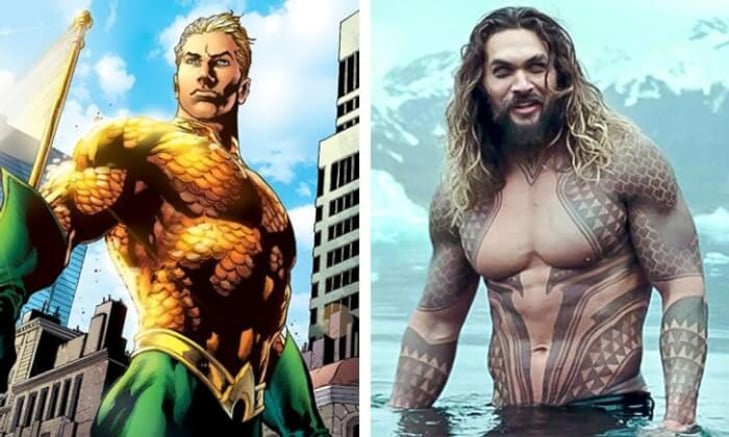 Although Jason Momoa did a fantastic job portraying Aquaman, he appears far too different from the blonde with short hair and orange scales we see in the books.
#5. Beast (Nicholas Hoult)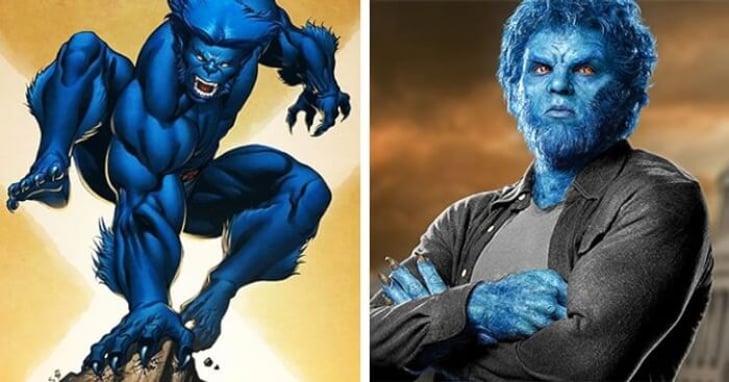 In addition to having more garments than his original character, the Beast from the movies also has more abilities.
#6. Kingpin (Vincent D'Onofrio)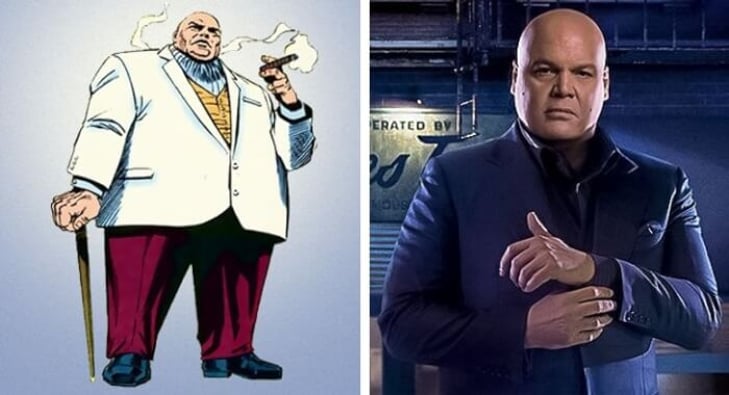 #7. Starlord (Chris Pratt)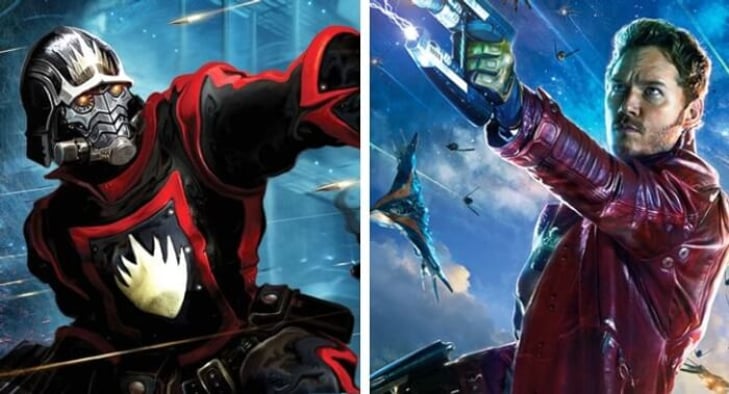 #8. Superman (Henry Cavill)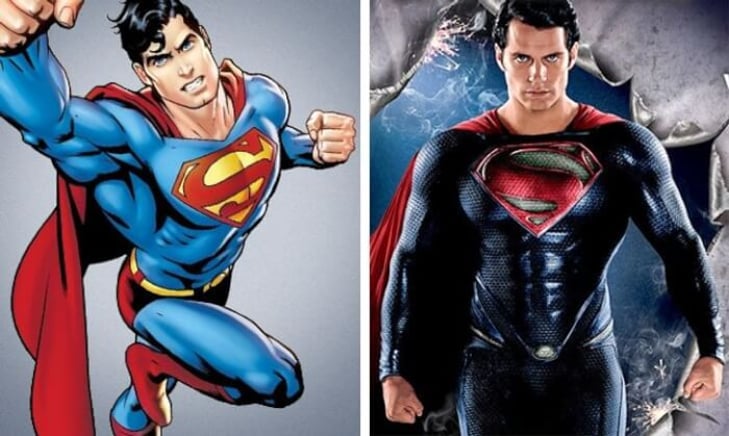 We're relieved that the red underwear is missing in this instance. Superman's suit in "Man of Steel" is also more leathery and mature.
#9. Scarlet Witch (Elizabeth Olsen)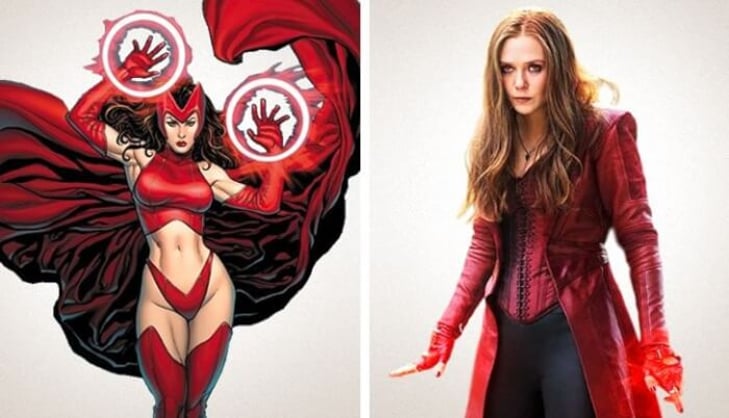 In the comic books, Wanda Maximoff is more experienced and brazen when it comes to wearing provocative attire.
#10. Tulip O'Hare (Ruth Negga)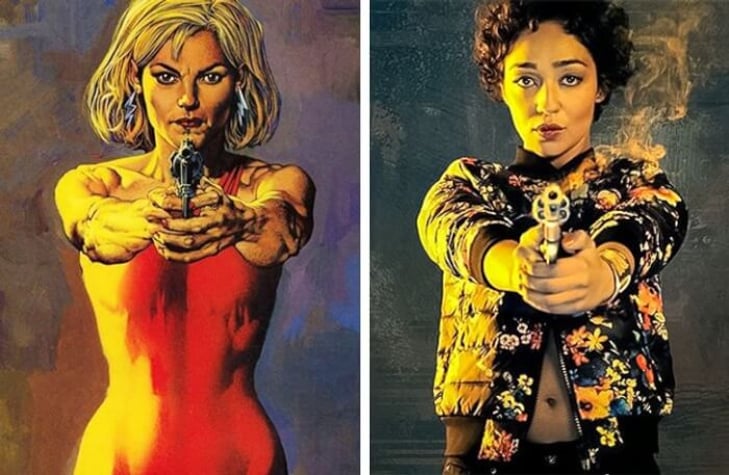 Ruth Negga is an amazing actress and her performance as the protagonist of "Preacher" was truly fantastic. She does not, however, resemble the original in terms of appearance or mood.
#11. The Owl (Bob Gunton)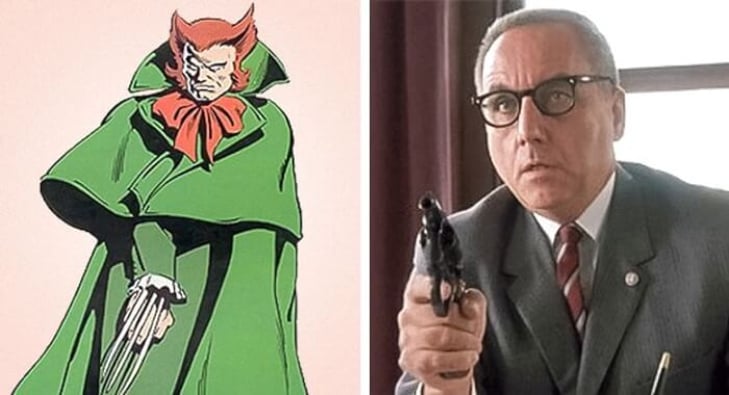 #12. Kilgrave (David Tennant)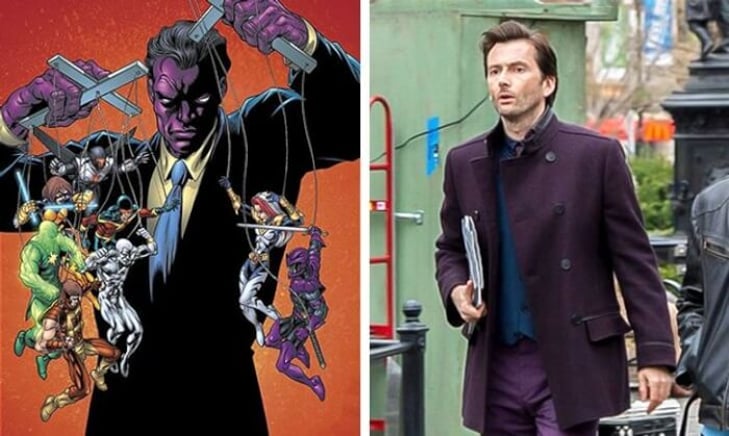 #13. Rogue (Anna Paquin)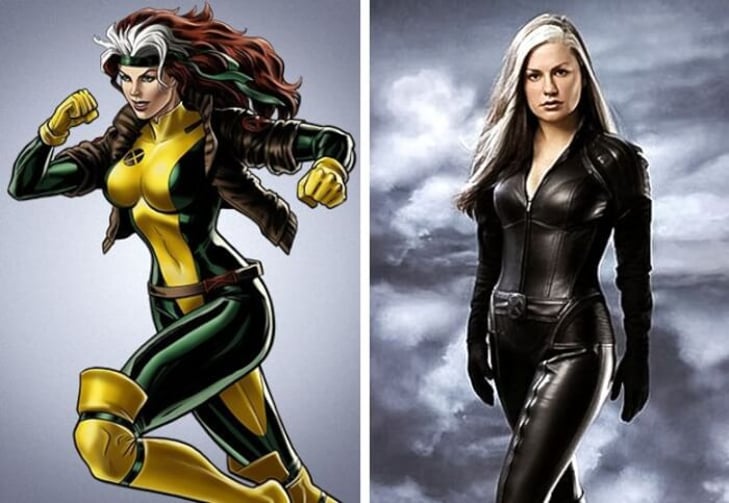 In comic books, Rogue is a brazen, middle-aged lady who debuted as a villain. In the movies, her iconic yellow-green uniform was replaced by a normal black suit, and her powers and mindset were changed a lot as well.
#14. Vision (Paul Bettany)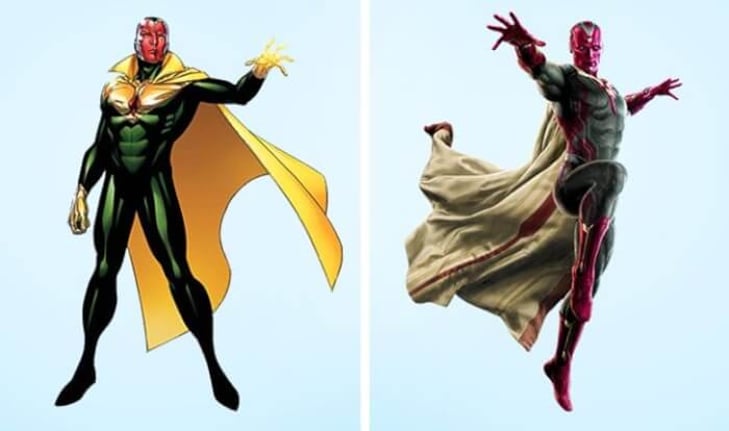 #15. Quicksilver (Aaron Taylor-Johnson)
Pietro Maximoff in the comics is older with a totally different suit. He also has a thinner build.