22 Lessons That Parents Tried To Teach Their Kids But Crashed And Burned
Children come into the world with no manual. Therefore, we – parents have a responsibility of teaching them, from how to ride a bicycle, how to take care of themselves, to how to love others – just to mention a few. But parenting is not an easy task. There are many ups and downs that make parents feel like they're on a roller coaster. And occasionally, the lessons they tried to teach their children could fail, leading to amusing incidents.
Therefore, when a Reddit user u/-Don-Draper- called for parents to describe the times when their lessons absolutely backfired, many of them immediately commented on the thread. And they are the funniest tales that had everyone laughing out loud. Go ahead and scroll down to read some amusing stories and vote for your favorites. Additionally, if you have any amusing stories to tell, please do so in the comment box below.

#1.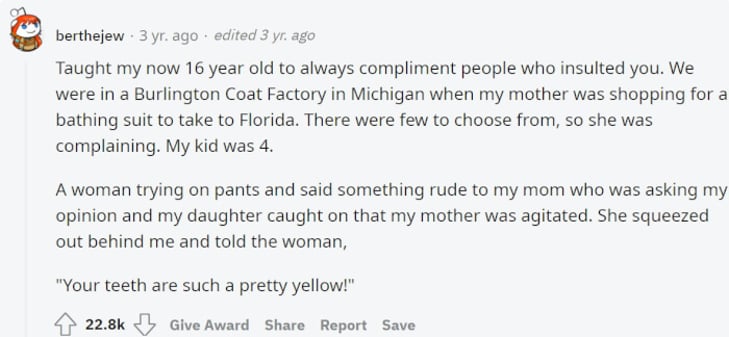 #2.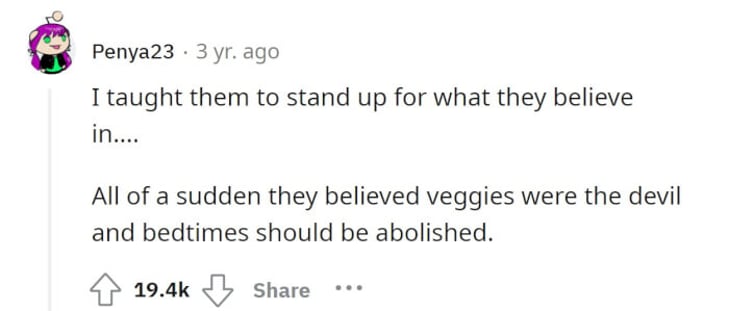 #3.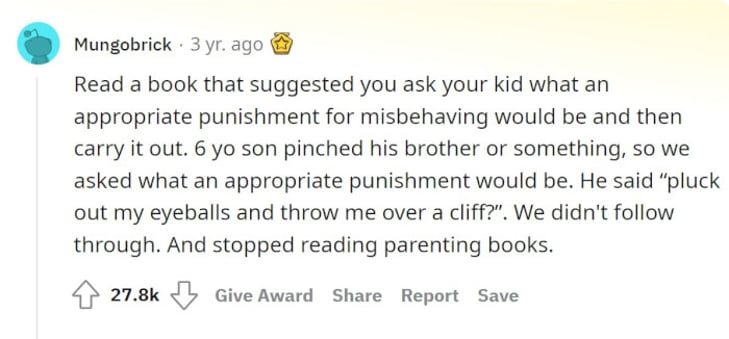 #4.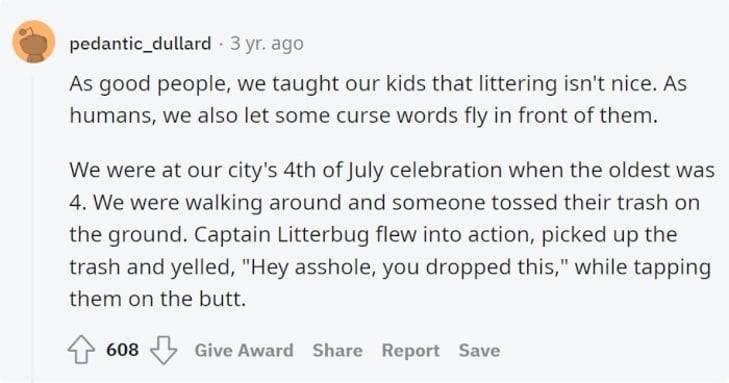 #5.
#6.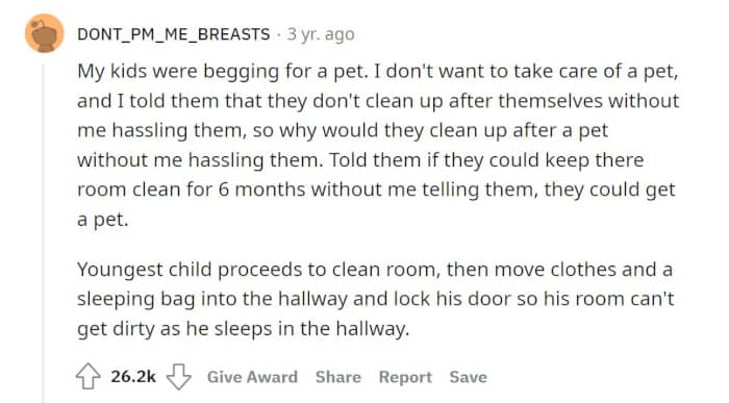 #7.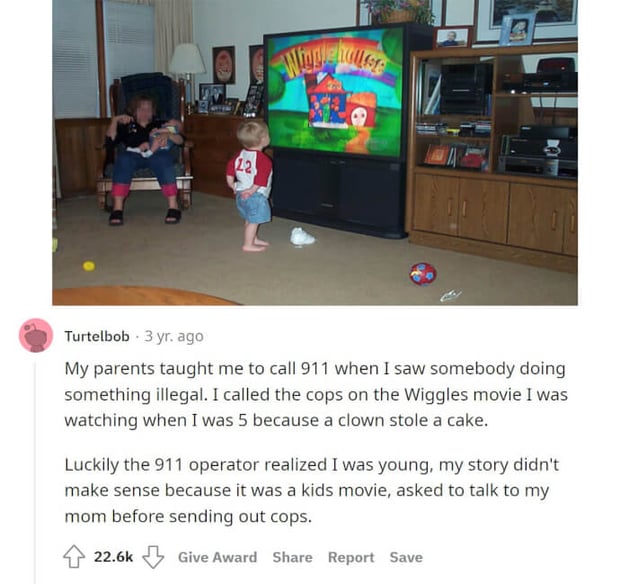 #8.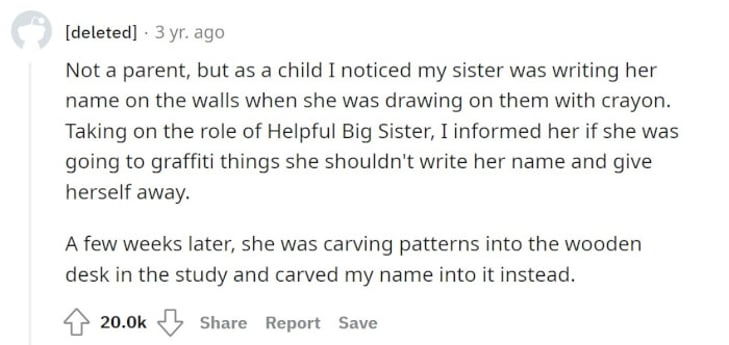 #9.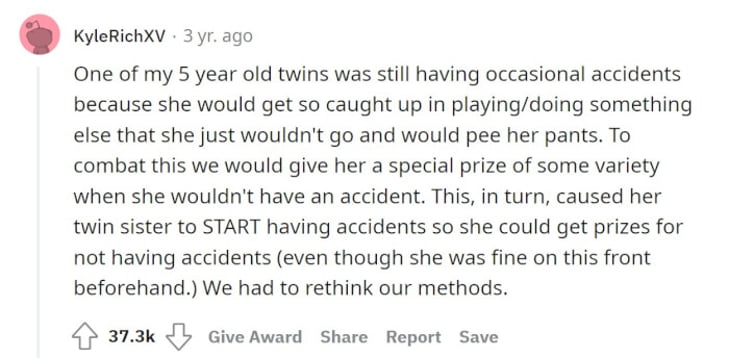 #10.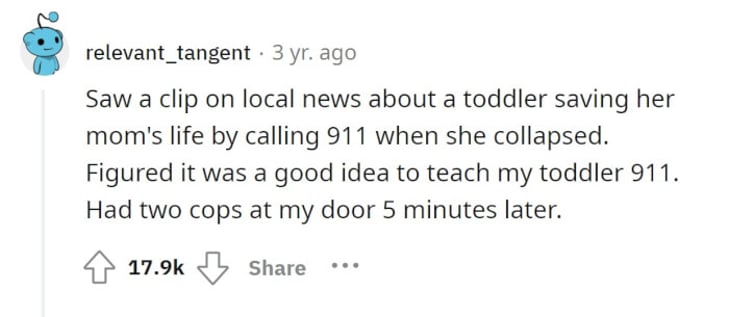 #11.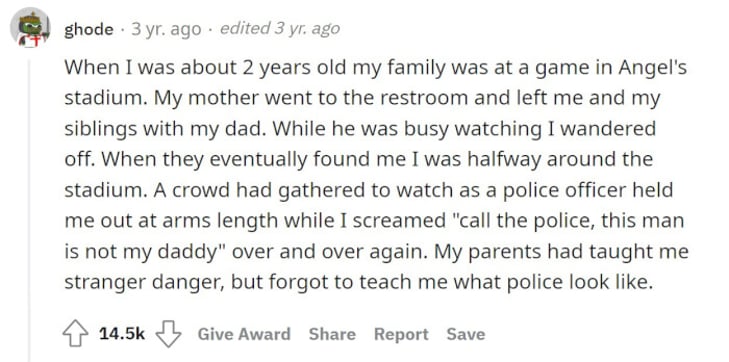 #12.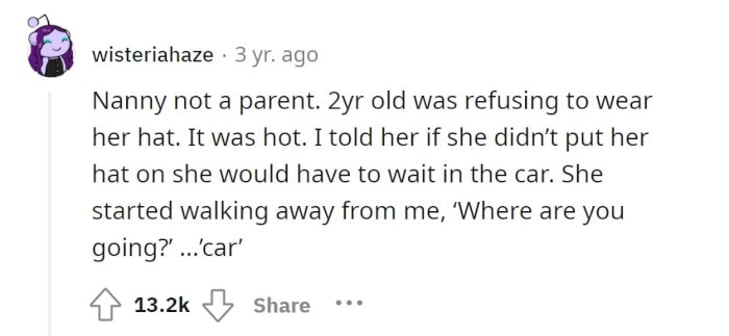 #13.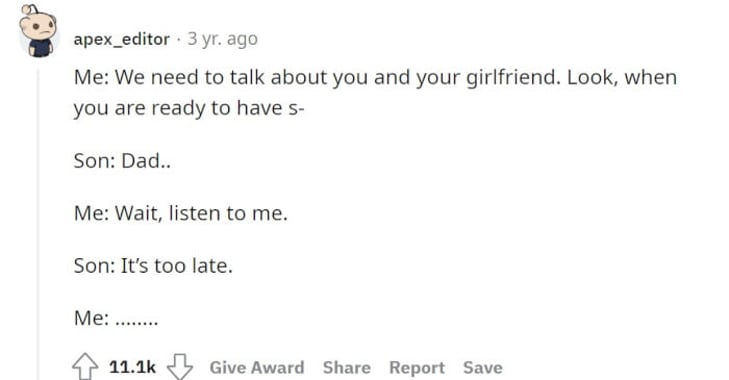 #14.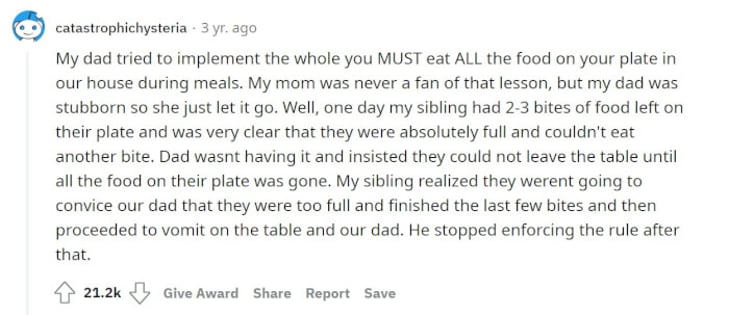 #15.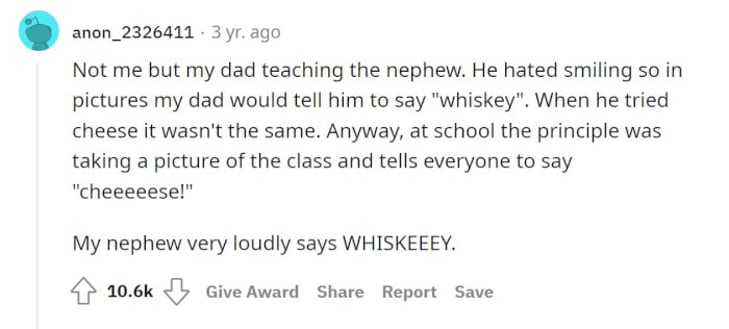 #16.
#17.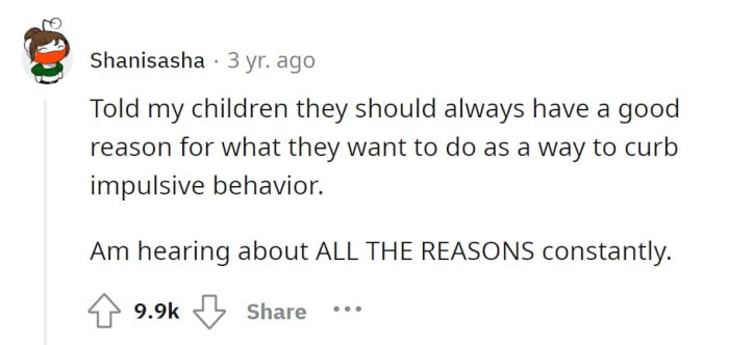 #18.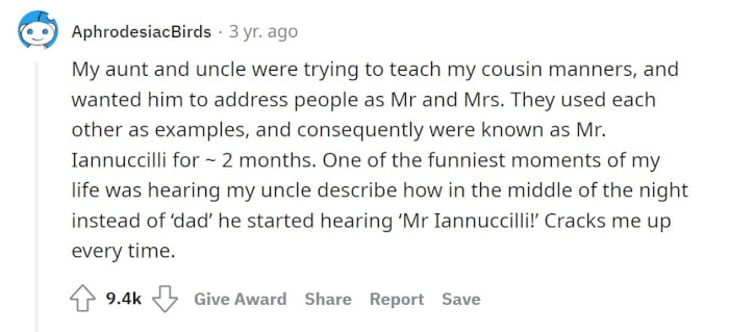 #19.

#20.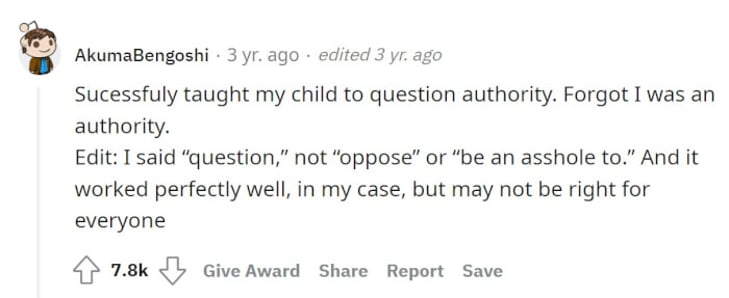 #21.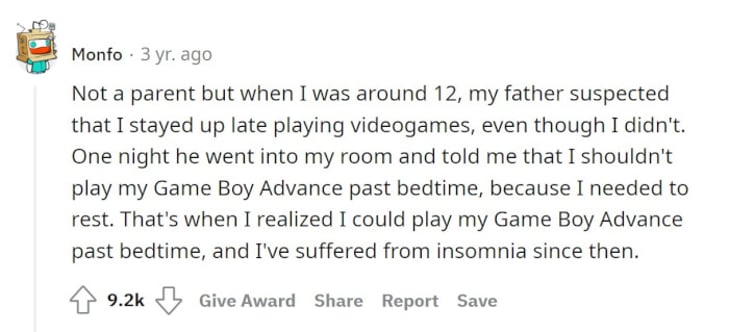 #22.