A Man And His Dog Walk Into A Pub
Do you enjoy corny jokes? If so, this essay is a great fit for you. Awkwardness in conversation is caused by ambiguity. Two speakers' conversation will continue with
Do you enjoy corny jokes? If so, this essay is a great fit for you. Awkwardness in conversation is caused by ambiguity. If two speakers don't realize that they are not talking about the same thing, their conversation will go on with more and more hilarious misunderstandings. This serves as a good reminder to make sure that everyone is aware of what you plan to talk about before you start a conversation.
We've got two short stories for you below that are certain to make you laugh out loud. Have you ever heard the tale of the talking dog and the man who owned it? They enter a bar, but the host forbids pets. After persuading him that his dog speaks, the man asks his dog to respond to a few queries. Apparently unimpressed by the dog's response, the landlord evicts the two of them. But the narrative is not over yet.
#1 The story begins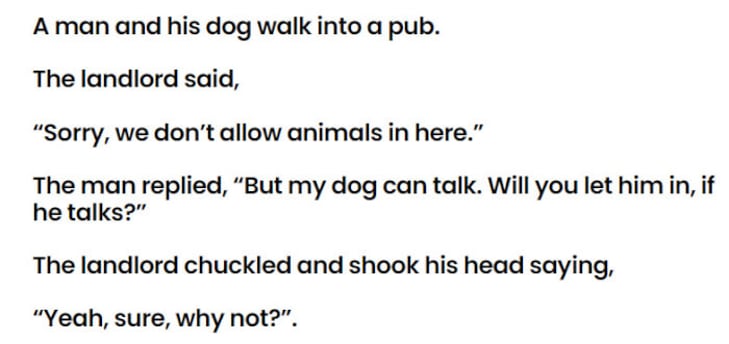 #2
#3 Whoa whoa, impressive, huh?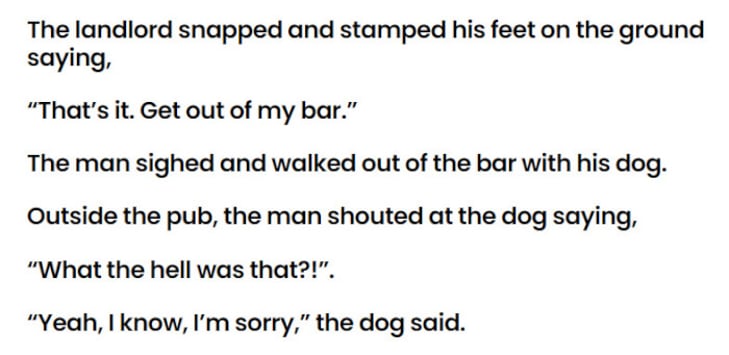 #4 Here's another joke for you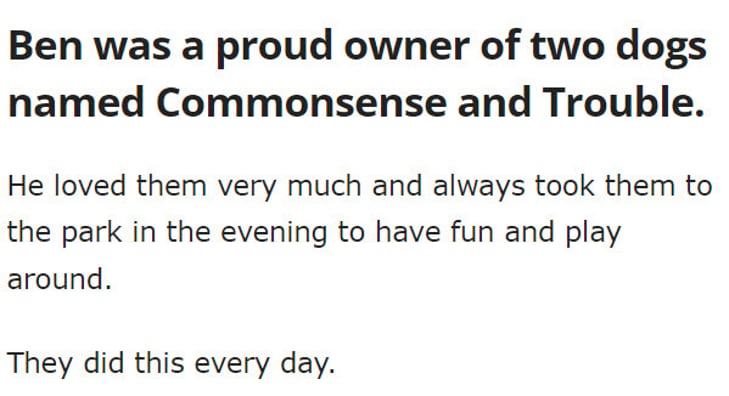 #5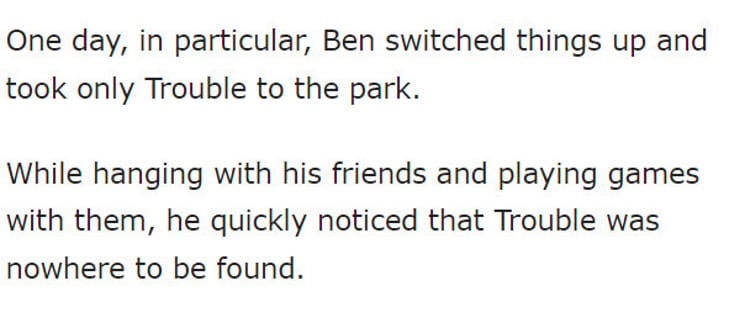 #6
#7