Adorable Comics That Show How Superheroes Have Fun As Kids
It goes without saying that Marvel and DC superheroes are so well-known and adored that they have inspired countless great artists to create a wide variety of fan ar
Created by Brazilian artist Lucas Eduardo Nascimento (whose superhero-themed art has helped him rack up 224k followers on Instagram), these 14 adorable comics show us the fun side of our beloved heroes as playful little kids, and they are hilariously accurate somehow. These adorable cuties will instantly brighten your day and warm your heart, from Flash taking his friend for a ride to Wonder Woman and Thor trying to extract the Hulk's tooth.
#1. An apple a day keeps the doctor away.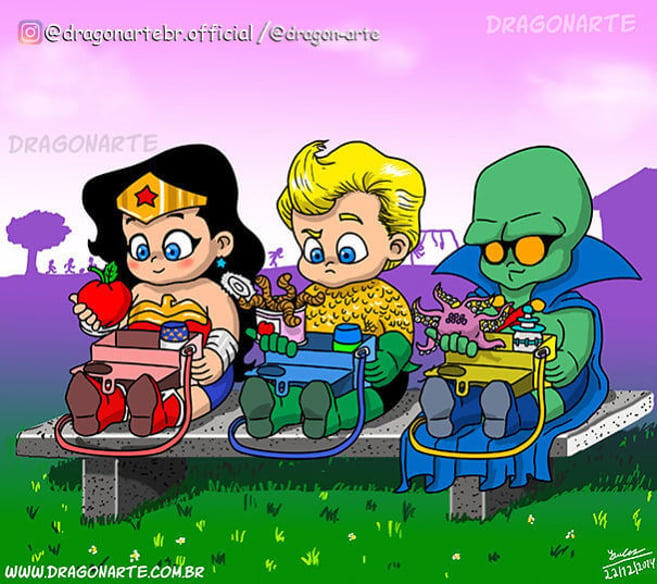 #2. The real civil war.
#3. Goku vs Superman… Who would win by the way?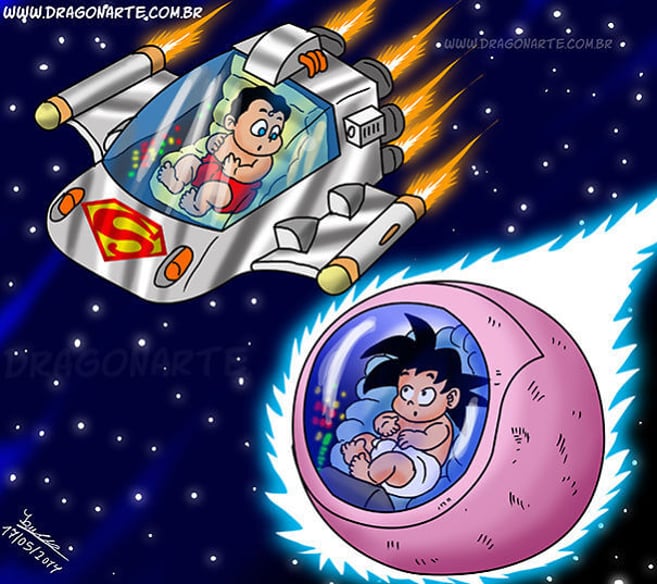 #4. So this is how Batbaby was born.
#5. Poor Hulk!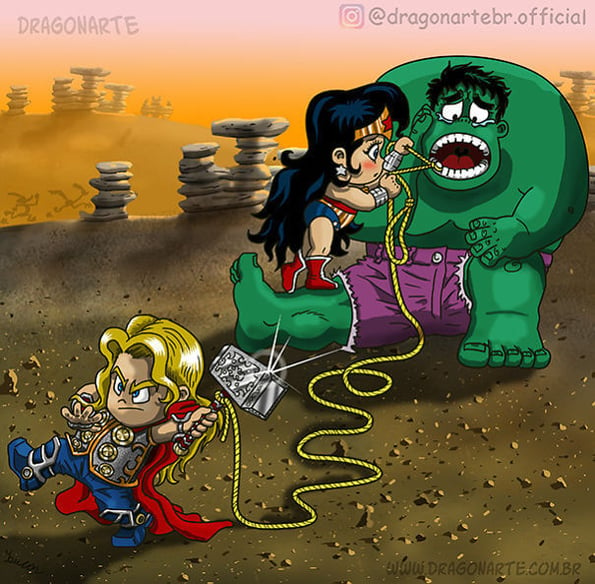 #6. The future lion king of Thundera.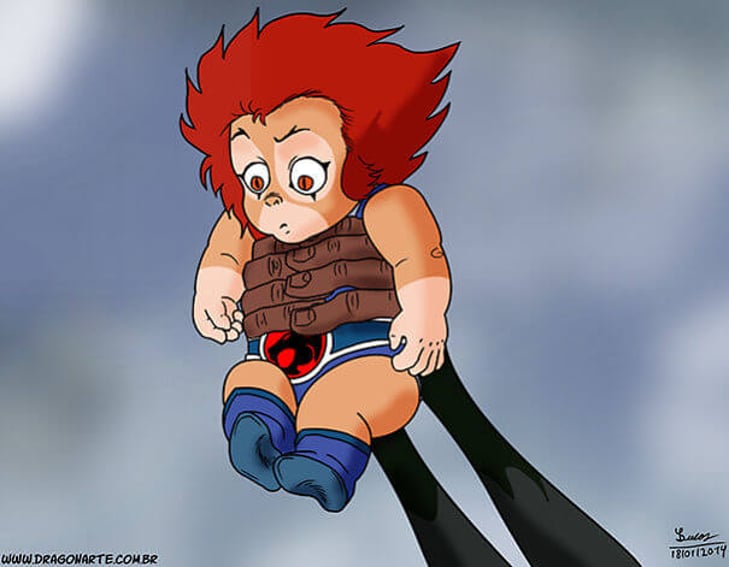 #7. Oops, Clark did it again…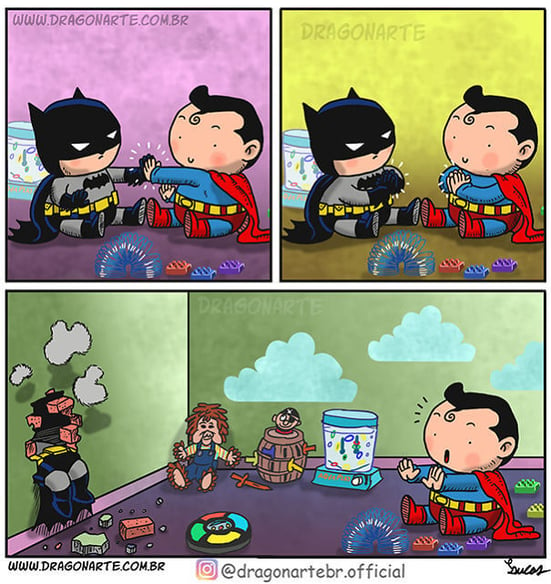 #8. Aquaman and Batman seem to be in shock.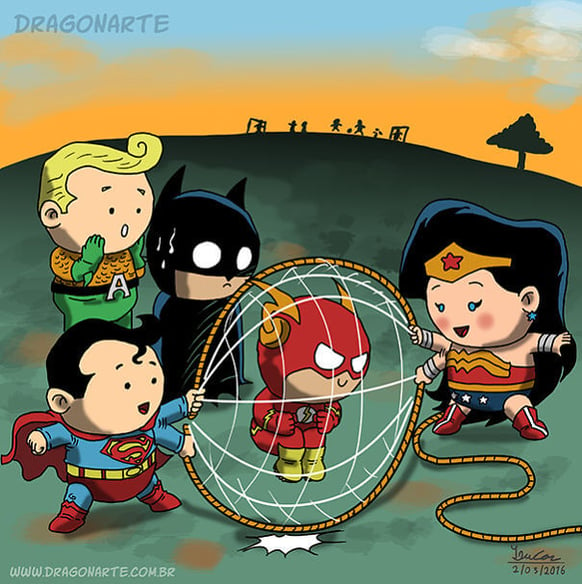 #9. Loki swinging with his horns is so cute!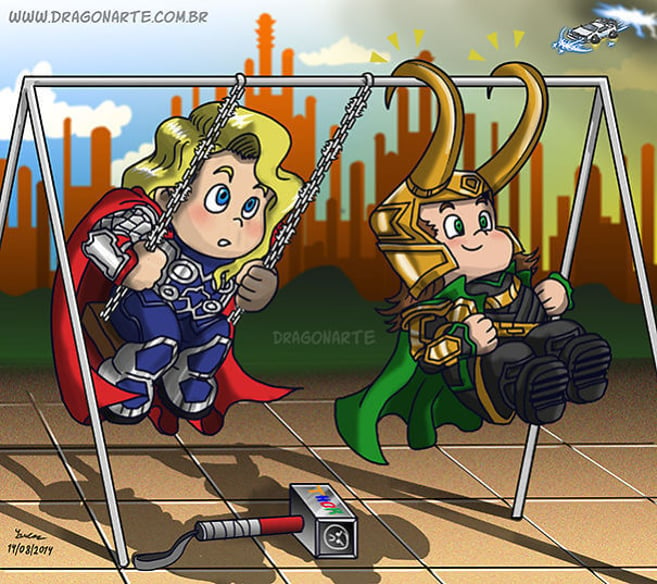 #10. Superman looks like Astro boy here.
#11. Best snacks ever!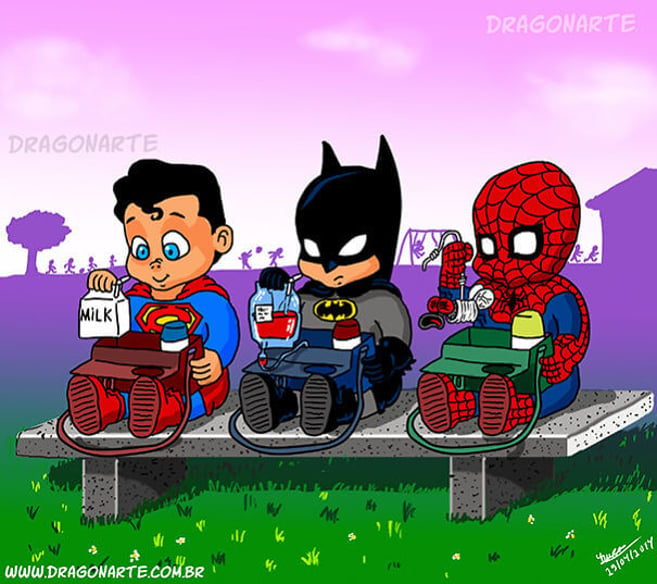 #12. Flash is such a sweetie.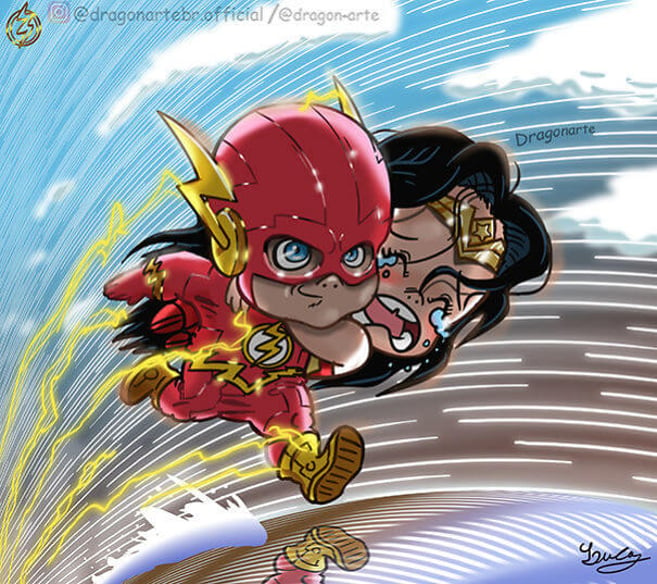 #13. Skull diaper pin? Yes, please.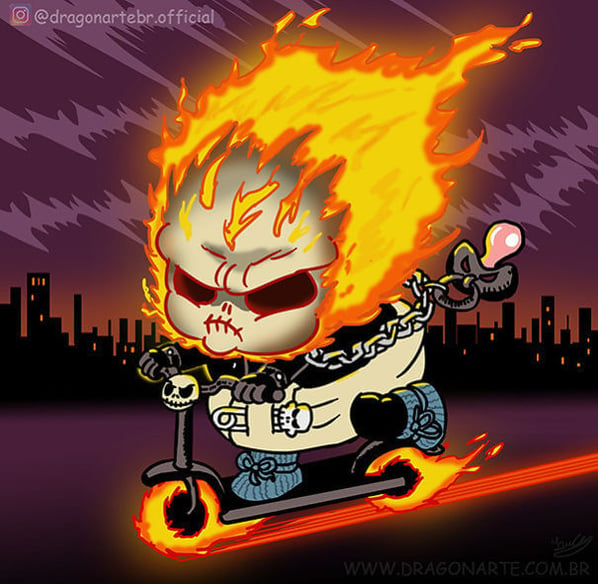 #14. Superbaby having a Superman-themed party!