Capture 15 Funny Moments Of A Libra During Quarantine
Without a question, living under quarantine is difficult and throws the zodiac signs' regular schedule for a loop. As the most gregarious sign in astrology and an Ai
Without a question, living under quarantine is difficult and throws the zodiac signs' regular schedule for a loop. As an Air sign and the most sociable sign in astrology, Libra loves public activities and longs to connect with people. Thus, self-isolation in accordance with the social distance norm is undoubtedly challenging on these scales. Continue reading if you want to learn how Libras handle this mundane time.
#1 Libra always loves shopping.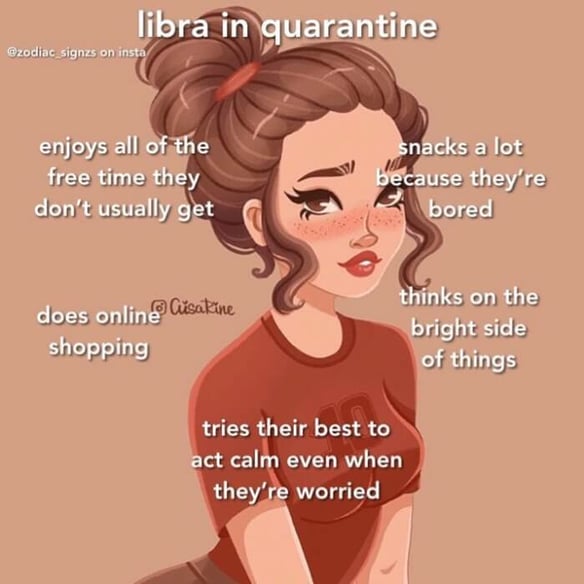 #2 It's time to make funny memes.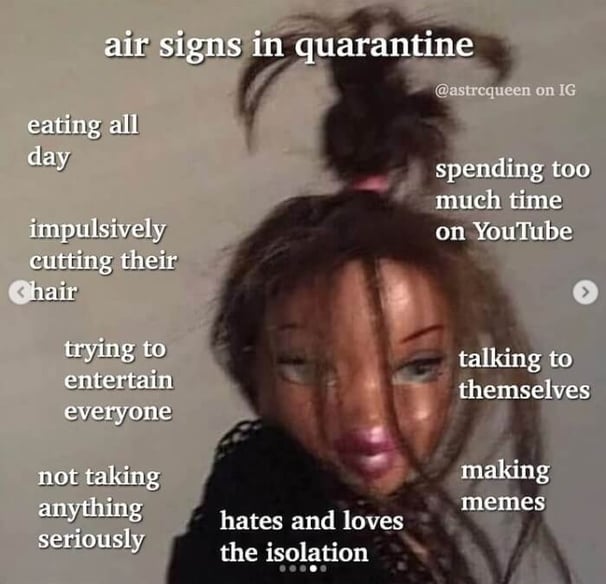 #3 "I will become a hot tikktoker."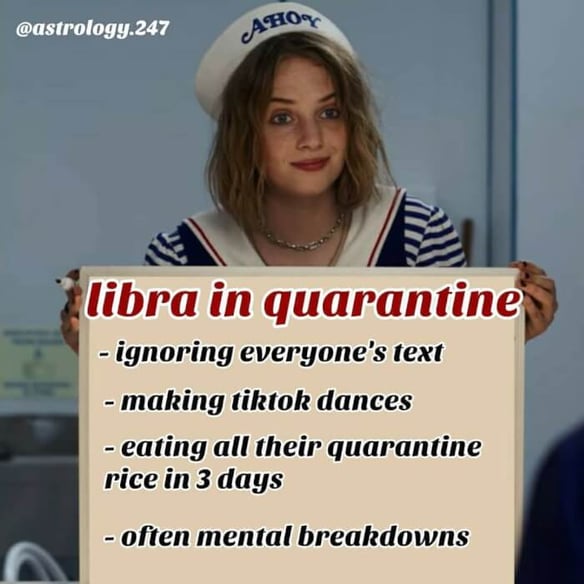 #4 Is that accurate?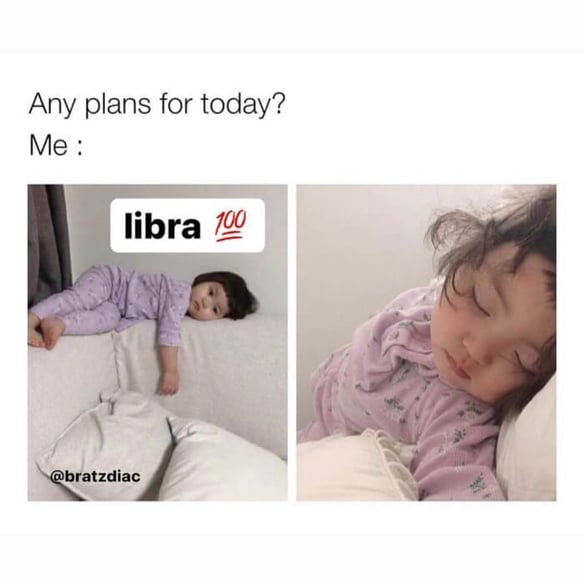 #5 "I love working from home."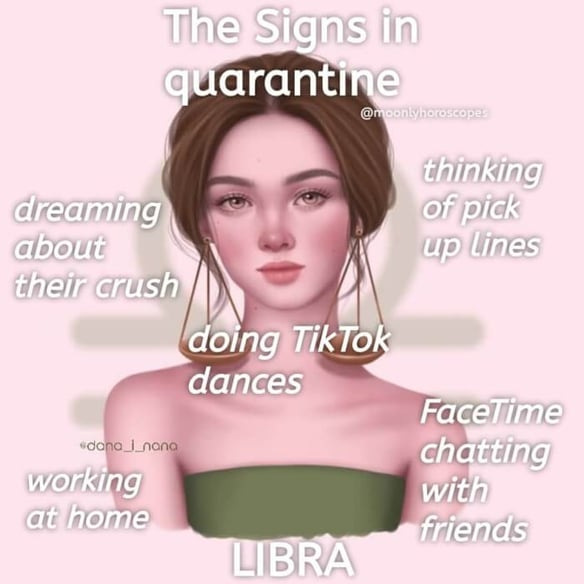 #6 "Am I actually sleepy or am I just bored?"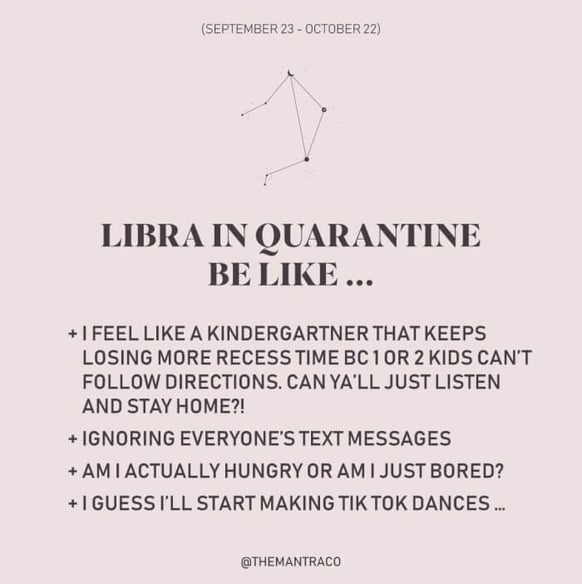 #7 Spend most of their time on their pet.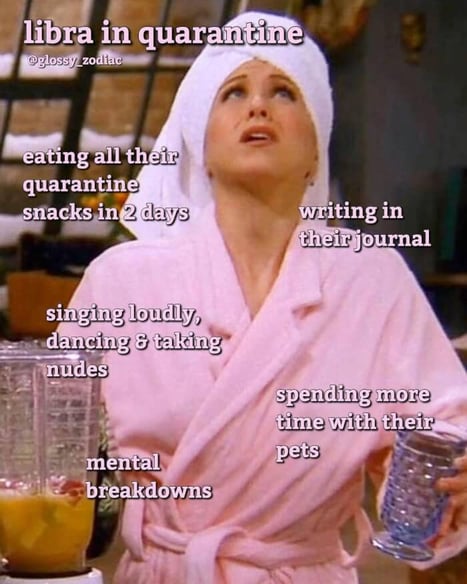 #8 Music is Libra's life.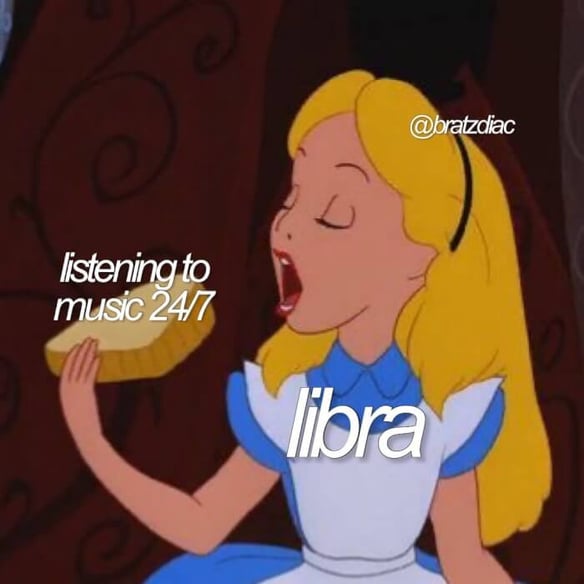 #9 Quarantine is the time to rearrange the wardrobe.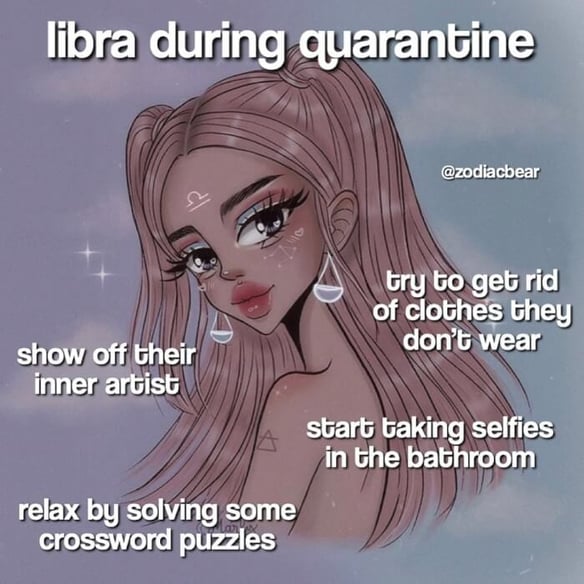 #10 Can you relate?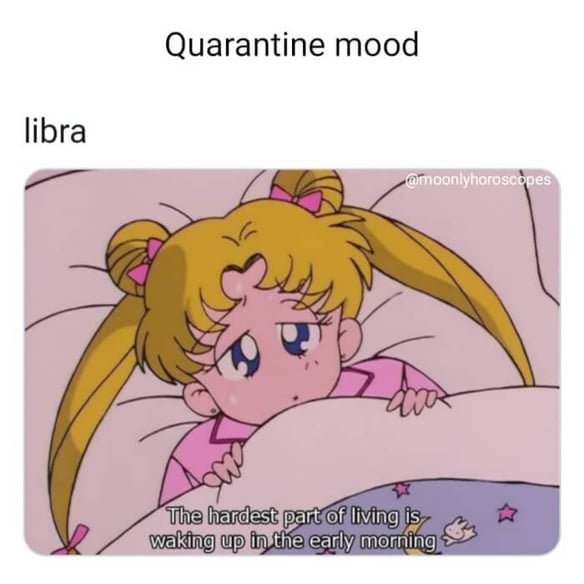 #11 Oops.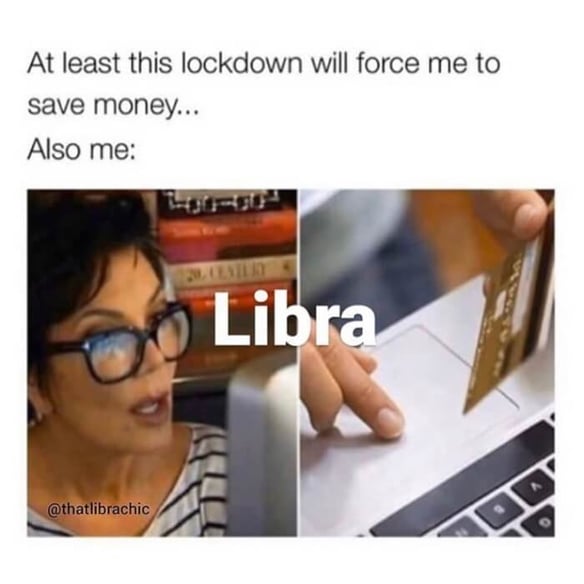 #12 Taking selfies is the most favorite activity of Libra.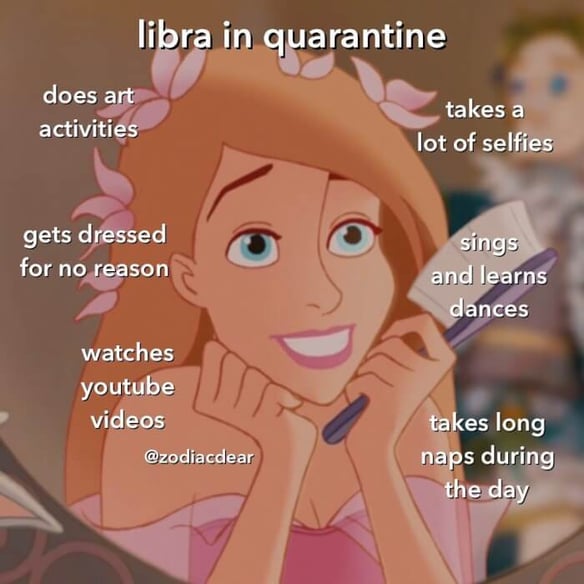 #13 Tag a Libra.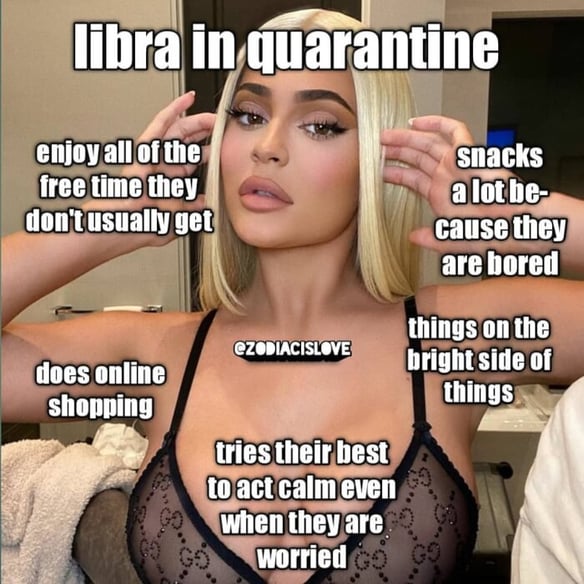 #14 "Do people annoy me or am I just bored?"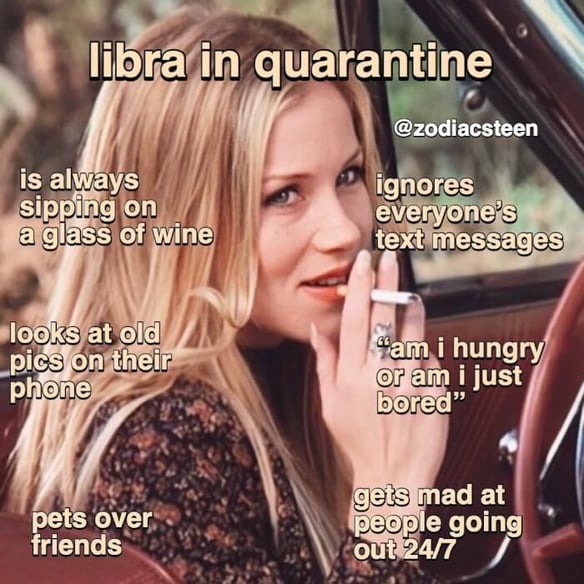 #15 "I love staying in my living room."