Chihuahua Joins His Owners In Gnarls Barkley's Song Duet And Completely Steals The Show
A small Chihuahua recently rose to fame on the internet after a Tiktok user posted a video of him singing "Crazy" by Gnarls Barkley. Although it's not the first time
A little Chihuahua has recently become an Internet star after the video of him singing Gnarls Barkley's song 'Crazy' was posted on Tiktok. Although this isn't the first time we've seen pets perform, the chihuahua's ability to hit high notes has won millions of hearts.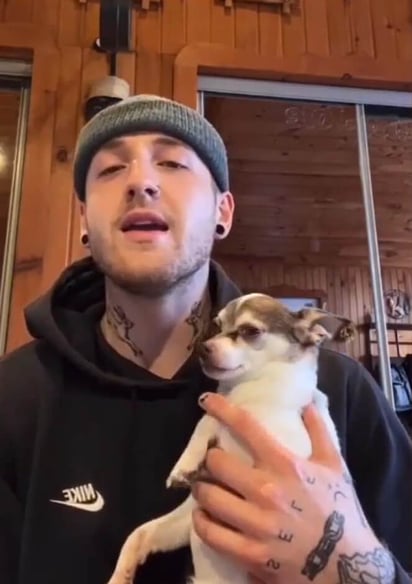 The hilarious footage shows the dog, named Bamboo, sitting with his 22-year-old Canadian owner, Martin Gratton, before an impressive moment comes to viewers. Gratton asks his dog if he's ready for the show and gives him a soft kiss on the head.
Watch the video below:

Fans of the dog have jokingly compared his high notes with those of famous singers. Someone asked in a remark, "Is that Ariana Grande?" and another replied "Omg, it's just too much!! I adore it! He is speaking with complete clarity!
Netizens share that this is an adorable moment and they love it. One person commented, "I can't stop, omg this video, this video is so lovely, I loveeeee this."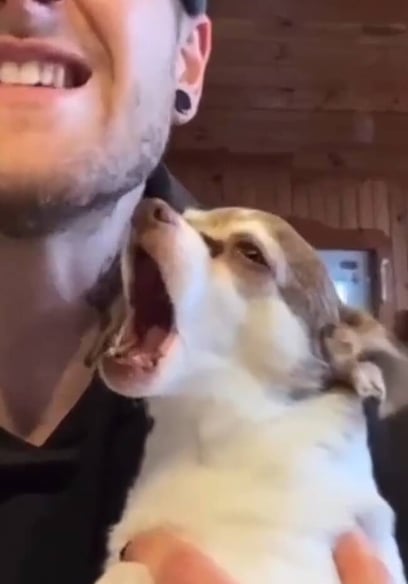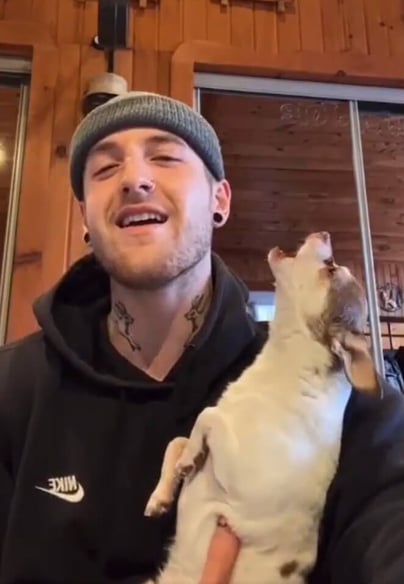 He abruptly joined in when the performer began singing.
We all laughed so hard because we were so shocked.
Please tell your family and friends about THIS.