"Daredevil" And Other Marvel Netflix Series Are Officially Arriving On Disney+
Today, Disney officially confirmed the rumors that have been going around for the past few days, saying that Marvel's Daredevil, Marvel's Jessica Jones, and other Ne
Today, Disney officially confirmed the rumors that have been going around for the past few days, saying that Marvel's Daredevil, Marvel's Jessica Jones, and other Netflix-produced shows will be coming to Disney+ next month.
Because of their ambiguous relationship to the larger MCU, Marvel's Netflix series have been a source of contention among fans over the years. When two significant figures from the Marvel Netflix universe made appearances in Spider-Man: No Way Home and the television series Hawkeye, discussions intensified further. Yes, Charlie Cox and Vincent D'Onofrio, who respectively reprised their roles as Matt Murdock, or Daredevil, and Wilson Fisk, the Kingpin, come to mind.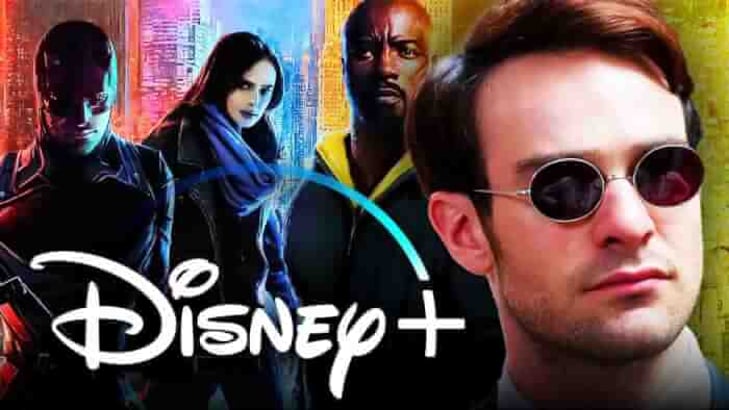 In a recent interview, D'Onofrio had stated that the Netflix vision would be consistent with the MCU and that the Kingpin from Marvel's Daredevil is the same character who appears in the TV series Hawkeye.
The Marvel Netflix series' heroes interacting in the MCU will only improve Marvel Studios' storytelling powers, according to Marvel President Kevin Feige, who previously stated that the matter was not yet resolved (or at least it was not the right moment).
Disney today announced that the entire library of Marvel Netflix series will soon be available on Disney+, hinting that D'Onofrio's statements were actually well-founded. Although it has not yet been officially confirmed that the series will unquestionably become part of the MCU canon, as did old film sagas, such as the Spider-Man trilogy with Tobey Maguire and The Amazing Spider-Man movies with Andrew Garfield, Disney's announcement that the entire catalog of Marvel Netflix series will soon be available
The Defenders universe arrives on Disney+ in March
The premiere date of the Marvel Netflix series on the major's streaming service has been officially announced by a Disney+ Canada press statement shared on Twitter by user Shahbaz – The Movie Podcast.
February 23, 2022 — Shahbaz – The Movie Podcast (@shayhbaz)
The announcement revealed that all the series related to the Defenders universe will officially arrive on Disney+ from March 16, 2022, shortly after abandoning the Netflix catalog. It included a card honoring Moon Knight, the upcoming March 30 premiere of the Oscar Isaac-starring Marvel Studios series.
All of the series that will debut on Disney+ on March 16 are currently available.
– Marvel's Daredevil (three seasons)
– Marvel's Jessica Jones (two seasons)
– Marvel's Luke Cage (two seasons)
– Marvel's Iron Fist (two seasons)
– Marvel's The Punisher (two seasons)
– Marvel's The Defenders (miniseries)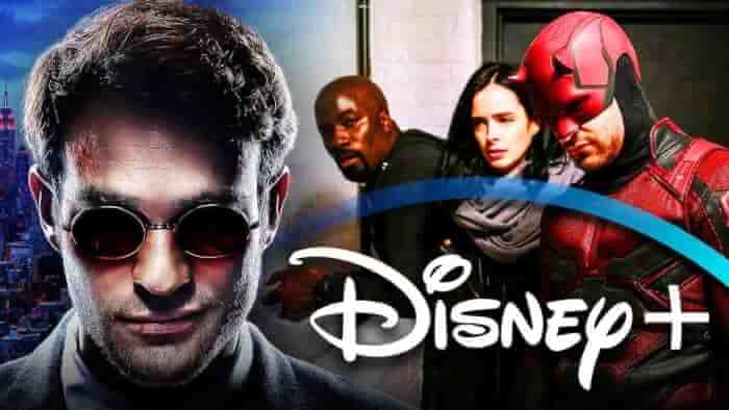 Are the Defenders canonical with the MCU?
The future of Krysten Ritter, Finn Jones, and Mike Colter as Jessica Jones, Danny Rand, and Luke Cage for the Marvel Cinematic Universe is currently unknown.