Doctor Strange 2 Poster Confirms The Presence Of A Character From "What If…?"
The new Doctor Strange in the Multiverse of Madness trailer, which was released yesterday during the Super Bowl, is still being discussed. Sparks are definitely prom
The new Doctor Strange in the Multiverse of Madness trailer, which was released yesterday during the Super Bowl, is still being discussed.
Sparks are definitely promised in the upcoming adventure of Benedict Cumberbatch's Supreme Sorcerer. In the trailer, which expands the concept of the Multiverse by showing us even more variants of Stephen Strange, the appearance of a well-known character from the X-Men saga is now also given for certain, which would therefore mark the fusion of various narrative universes in the MCU.
Following the release of this official teaser, Marvel Studios also shared a brand-new Doctor Strange 2 poster on social media. This poster is strikingly similar to the most recent Spider-Man: No Way Home promotional image.
In the image, Strange is positioned in front of a stained glass window from the Sancta Sanctorum that has been broken up into a thousand pieces. In those fragments, we can see the faces of various characters that will appear in the film, such as Christine Palmer (Rachel McAdams), Wanda Maximoff (Elizabeth Olsen), America Chavez (Xochitl Gomez), Mordo (Chiwetel Ejiofor), and Wong (Benedict Wong).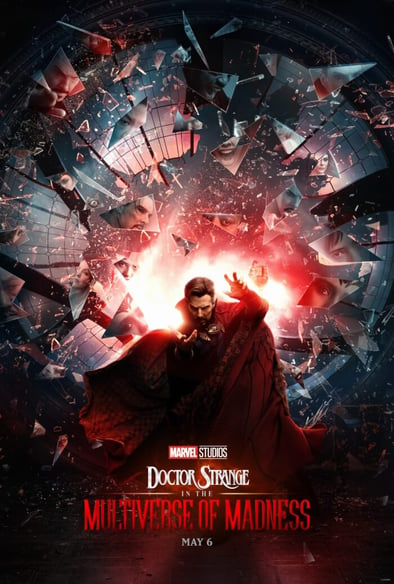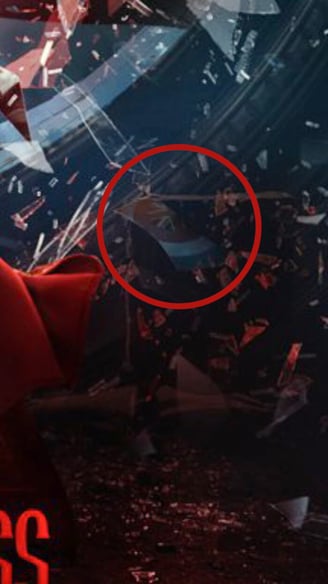 The information on the poster appears to be confirmation of Peggy Carter's now-confirmed participation, which has been rumored to be in Doctor Strange in the Multiverse of Madness for some time.
Here is a shot of Captain Carter from What If…? season 1 episode 1, where you can see her shield in more detail: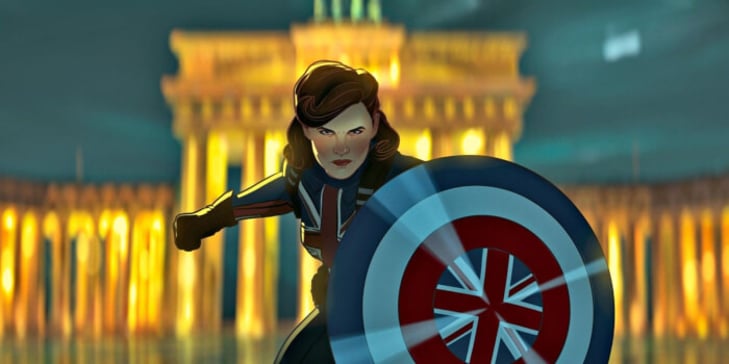 Actually, the What If…? series has been mentioned before in the Doctor Strange 2 trailer. The existence of the evil version of Strange really alludes to episode four of season 1, which is about a universe in which a sorcerer defies reality's norms and ultimately destroys it. The Ultron Sentries' entrance could also serve as a callback to the season finale, when a different version of the villain manages to defeat the Avengers, capture the Infinity Stones, and then attempt to seize control of the whole Multiverse.