Dog Waiting For UPS Driver In Same Spot Every Day Gets Adopted By Her After Its Owner Passed Away
This incident disproves the myth that dogs and UPS drivers don't frequently get along. Even between a Pit Bull and a female UPS driver, love has no bounds. As a UPS
This incident disproves the myth that dogs and UPS drivers don't frequently get along. Even between a Pit Bull and a female UPS driver, love has no bounds.
For more than 15 years, UPS driver Katie Newhouser has been employed in her line of work. She has met more individuals as a result of her employment than she can count, not to mention dogs. However, there is one dog in particular—the one that was once her companion and is now a member of her family—that she can never mistake for someone else.
Let's all meet Leo, the adorable Pitbull that holds a very important place in her heart.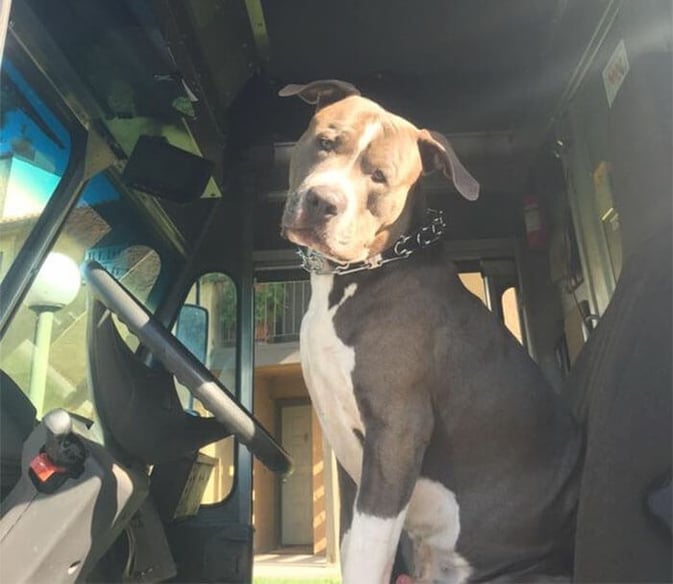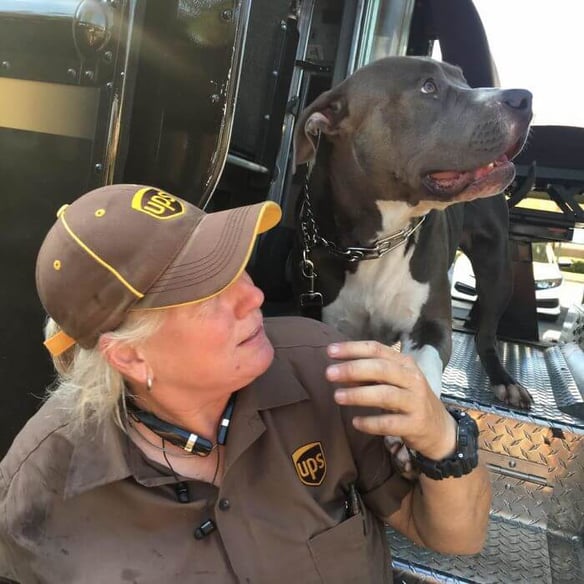 She told The Dodo that whenever she showed up at the complex, "he'd reportedly go wild and want to come down and see me." He simply became attracted to me for some reason. He would continually approach me and lick me.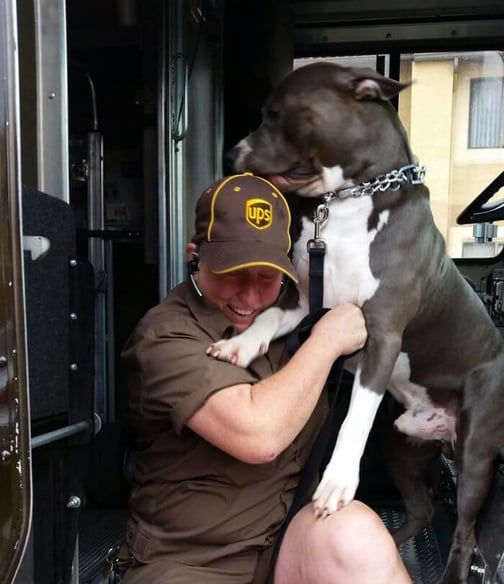 The driver developed a bond with Leo and his master over the course of a year, but when she visited them after returning from vacation, she heard that the dog's owner had passed away.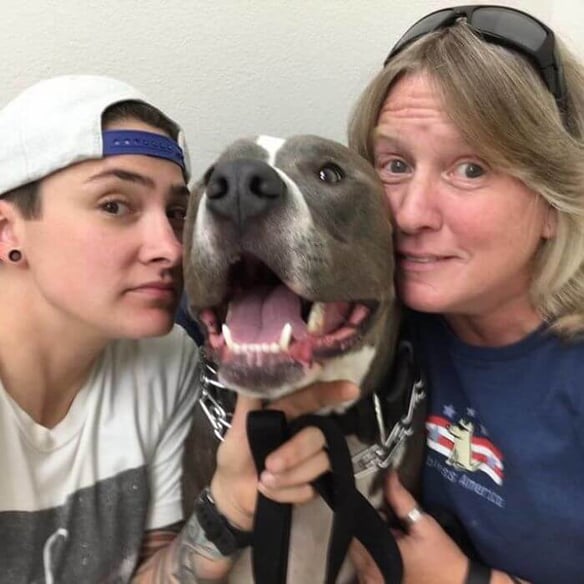 Without thinking twice, Katie offered to adopt the puppy, starting one of the most endearing human-animal relationships ever.
She explained, "I knew he had nowhere to go, and I didn't want him to end up in a shelter, and with someone who was going to be bad for him.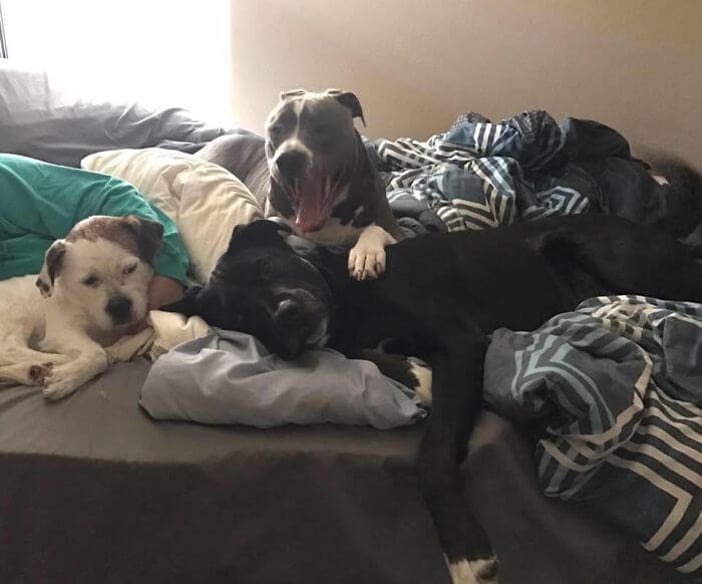 H/T: The Dodo