Hilarious Close-Up Portraits Of The World's Rarest Primates Captured By Wildlife Photographer
Mogens Trolle made numerous contributions and studies of primates and wildlife animals to the public throughout the course of his more than 25 years of work with wildlife animals on all seven continents of the world. He captured those moments in photographs and made them public. With a photo of a proboscis monkey, he took first place in the "Animal Portraits" division of the Wildlife Photographer of the Year contest in 2020.
#1 Looking at clouds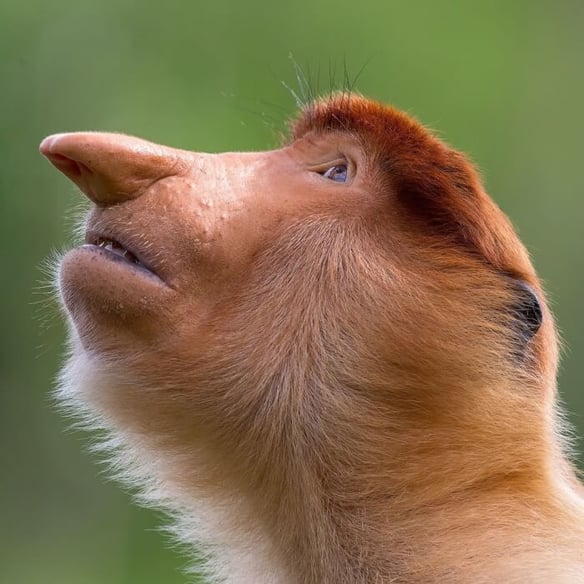 #2 Black-and-white snub-nosed monkey
a snub-nosed black-and-white monkey from Yunnan, western China's high highlands.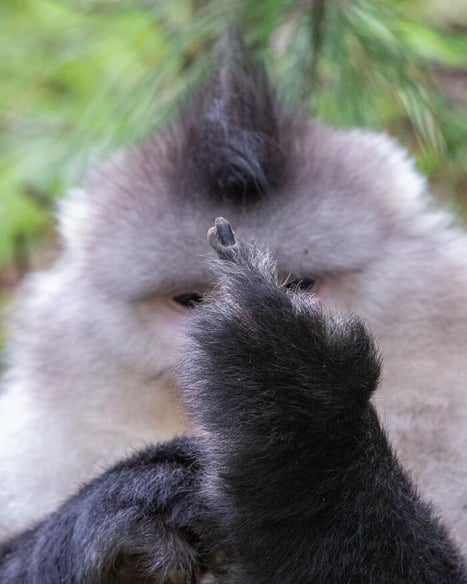 #3 The Charmer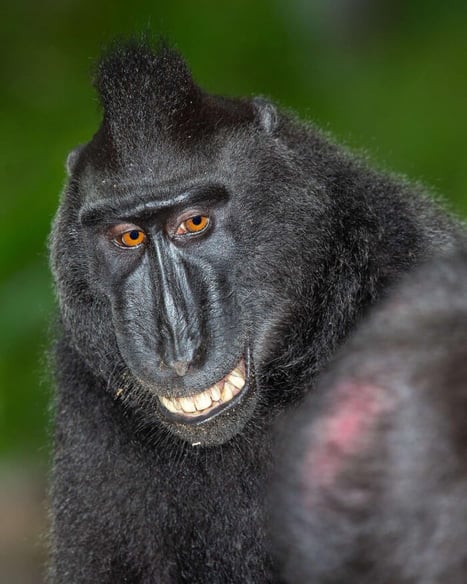 #4 Mother's hand
A female proboscis monkey gently holding her young while the baby looks at its mother's face to determine her attitude.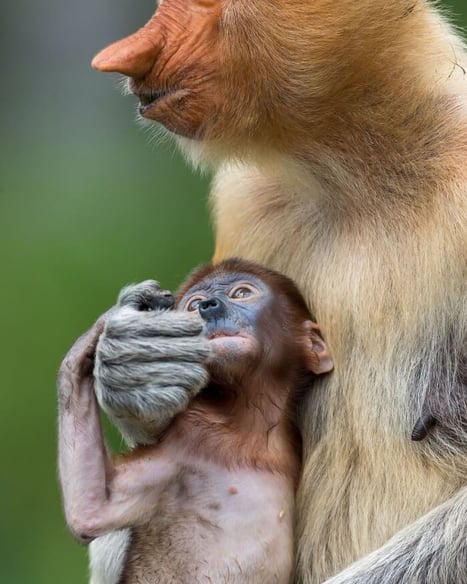 #5 The zen Monkey
Red-shanked douc from Vietnam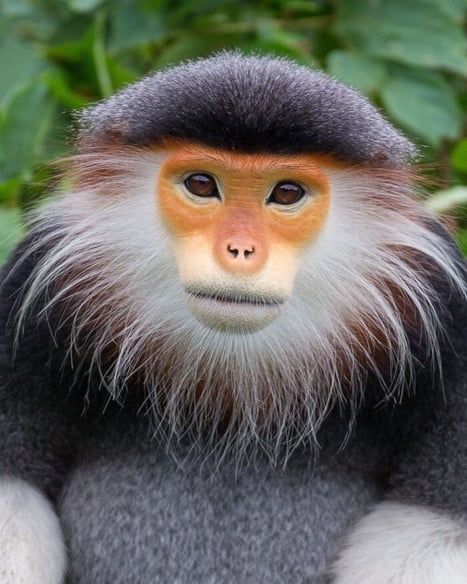 #6 Golden snub-nosed monkey
a pink tongue jutting out from a golden snub-nosed monkey, forming the ideal trinity of vibrant colors.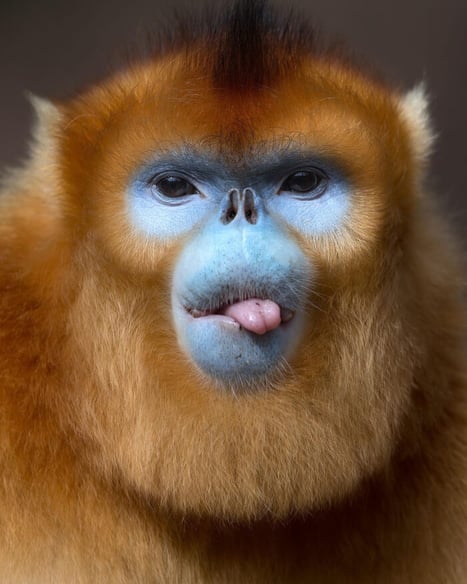 #7 Mandrill in the mood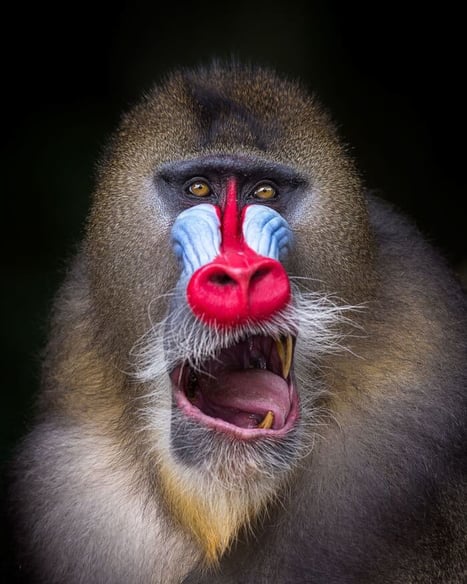 #8 Self-confidence
a Sulawesi-born black crested macaque, a highly intelligent primate that is critically endangered.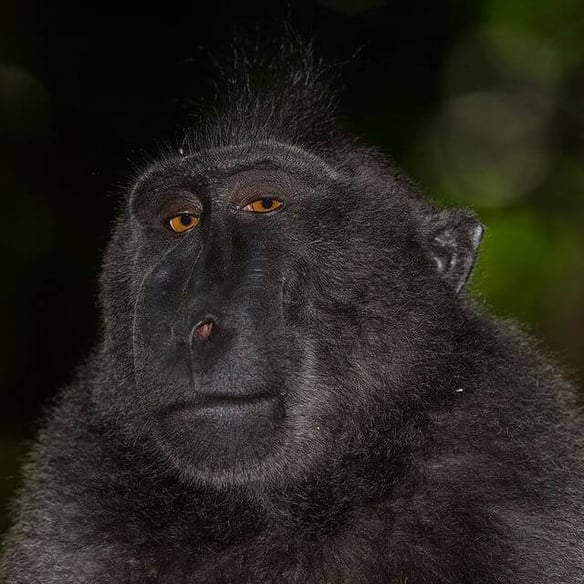 #9 One of those days
Male Gelada from Ethiopia's upper Simien Mountains.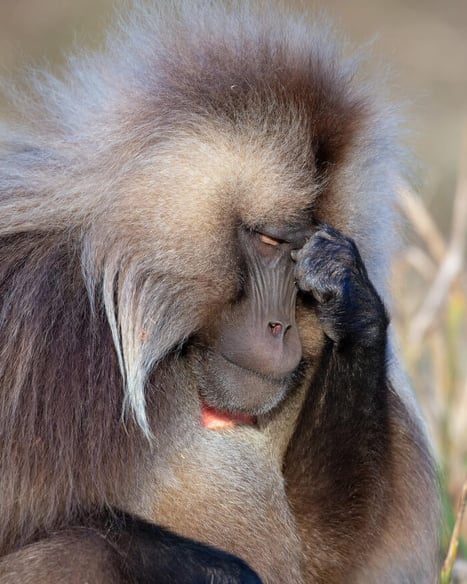 #10 A young orangutan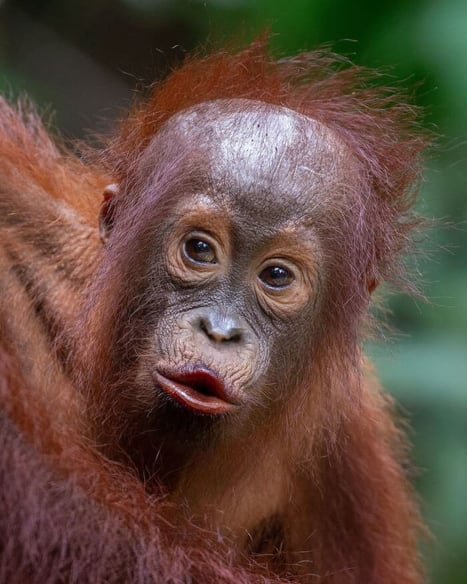 #11 Proboscis monkey
a gerenuk in the African Wildlife category and a proboscis monkey in the Wildlife category.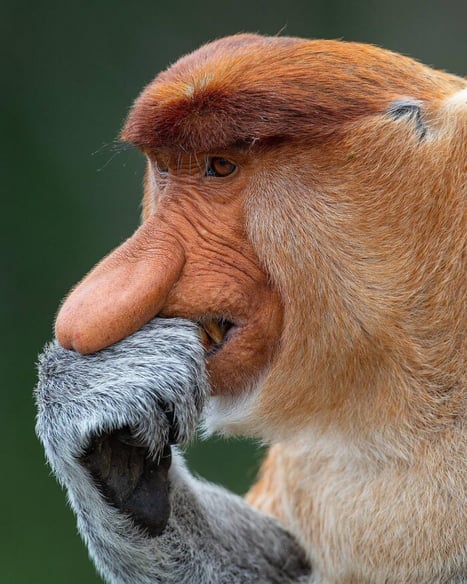 #12 Pink warning
A group of approaching bachelors are warned by a gelada alpha male not to flirt with his ladies by an unmistakable signal that the men are unto them.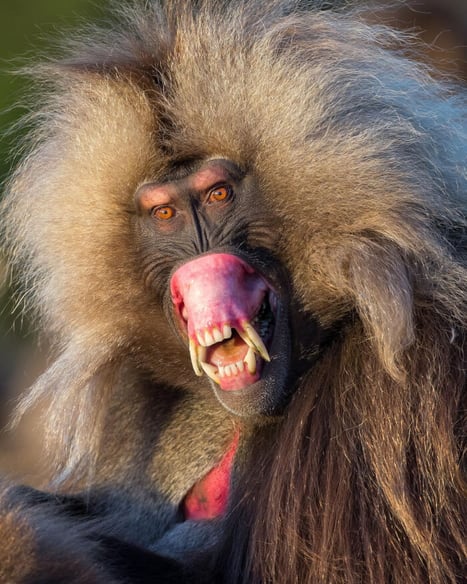 #13 Braveheart
Gelada's alpha male is issuing a pink warning to a group of pursuing bachelors.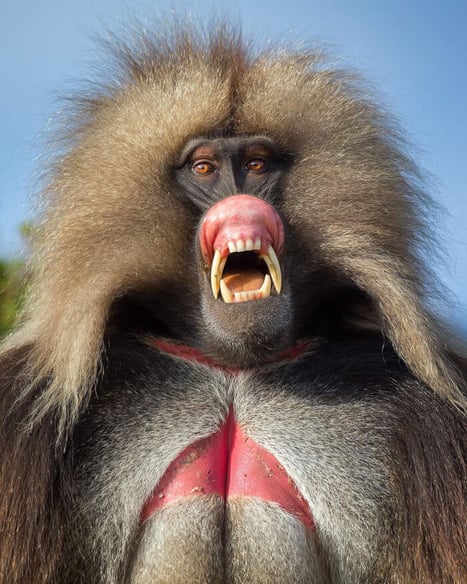 #14 Eyes of a mother
A mother snow monkey cradles her infant in her silky, densely furred arms.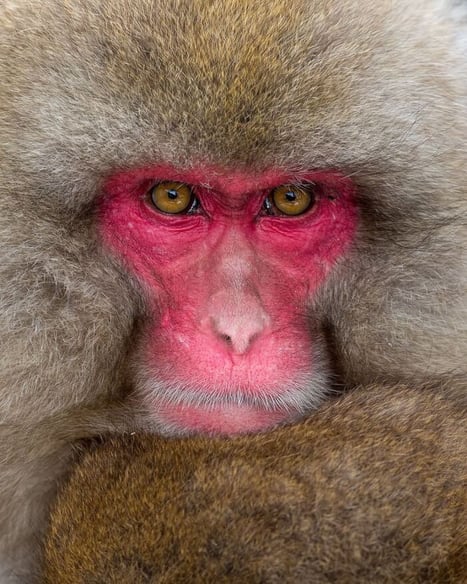 #15 Two black crested macaque playmates
#16 Anthropoid
A fully relaxed adult male is shown here with his head resting on his folded arms and knees bent in a recognized stance.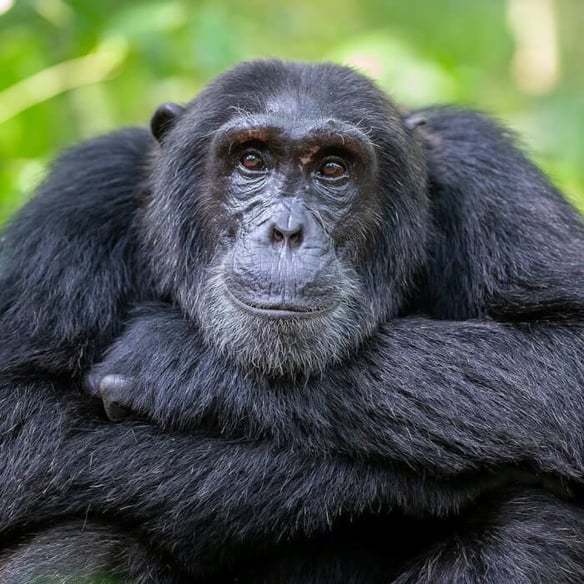 #17 Cheeky
A young gelada munching on a grass straw with a wrinkly face that appears to be planning mischief.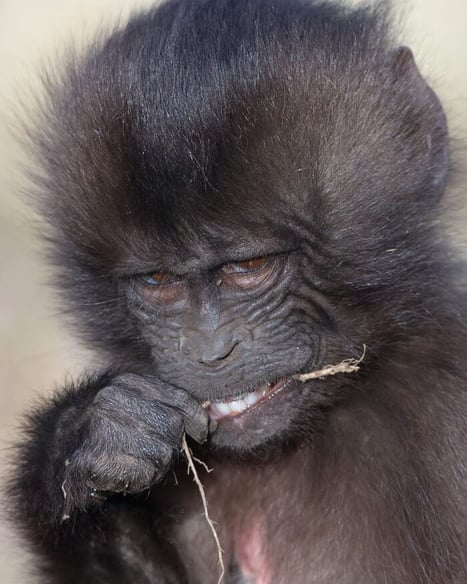 #18 Daydreaming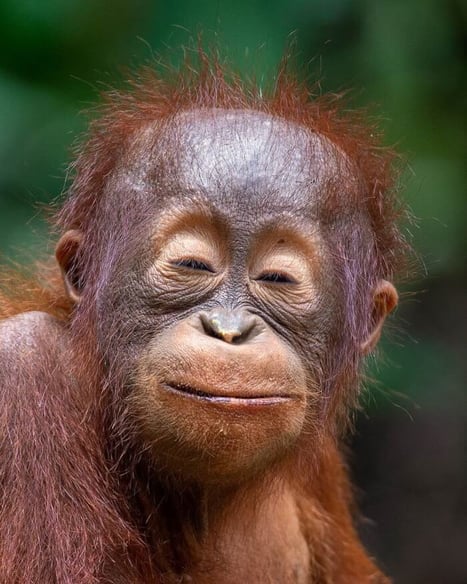 #19 The pose
The black crested macaque, with its big ape-like face, intense amber eyes, and trendy mohawk, is one of the trendiest and smartest monkeys in the world.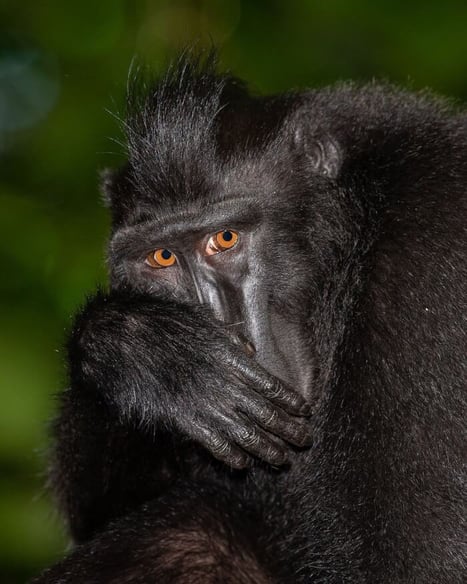 #20 Female black-and-white snub-nosed monkey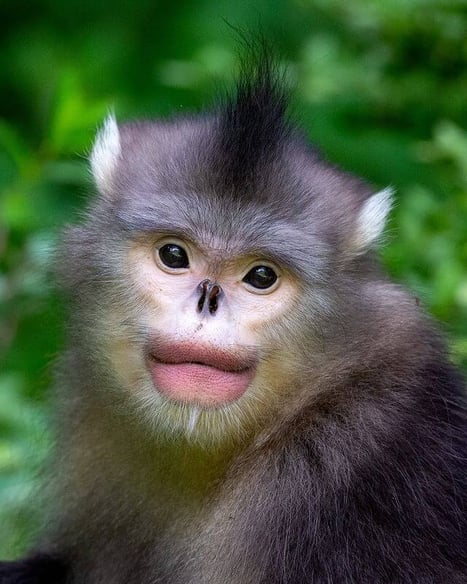 #21 Golden snub-nosed monkey
Young male golden snub-nosed monkey relaxing peacefully while basking in a nice winter sunbeam.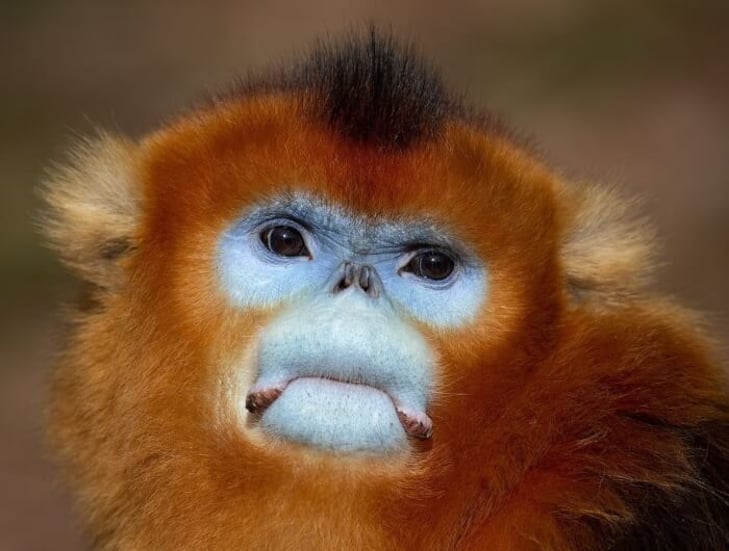 #22  Mellow male proboscis monkey
A calm male proboscis monkey is portrayed among the mangrove vegetation.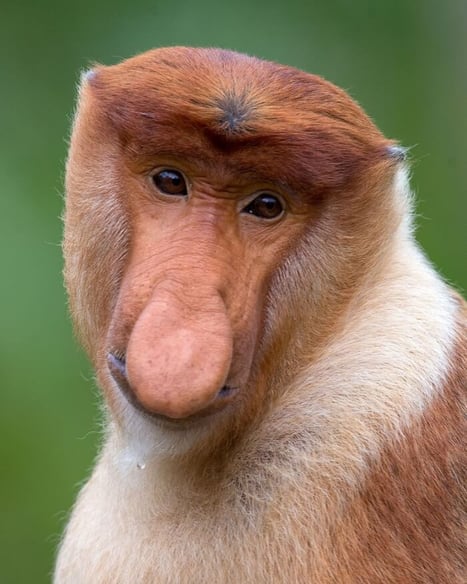 #23 Cloaked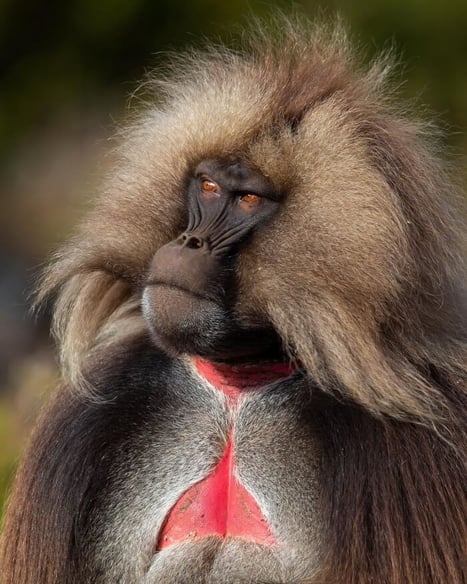 #24 Intense
The gelada possesses the most vivid eyes, with deep-set orange pupils.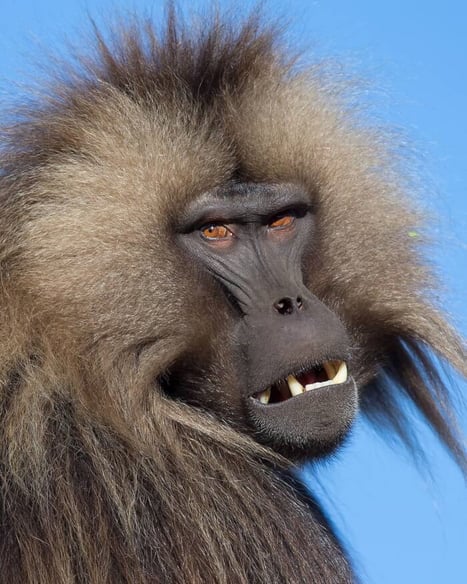 #25 Thumbs up