Japanese Artist Captured And Fused Octopuses With Ceramic Vessels
Japanese ceramicist Keiko Masumoto is well-known for her Kitsch Kogei line in addition to her other creations. The exceptional feature of this collection is the moti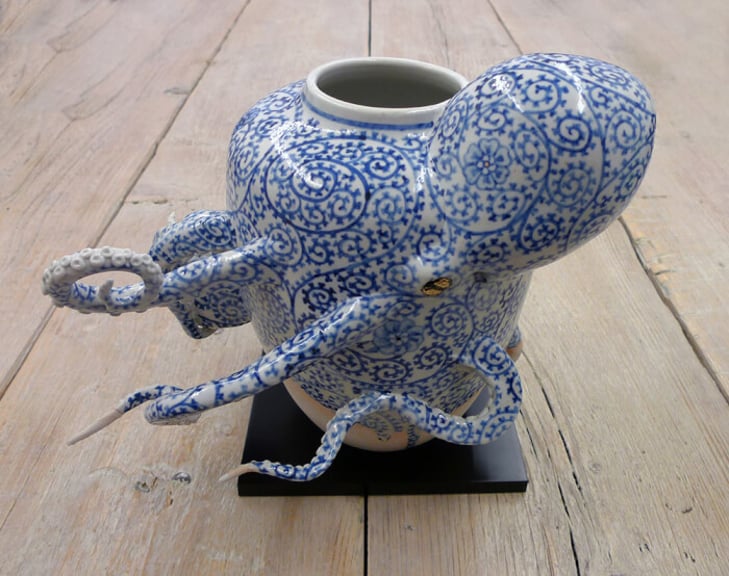 The concepts of 'art' and 'craft' have remained separated from each other for a while before the emergence of applied arts, where contemporary artists are free to blur the line between the two concepts. Artists, like Masumoto, are allowed to express their thoughts and combine the sense of art into their crafts through useful items in highly appealing shapes.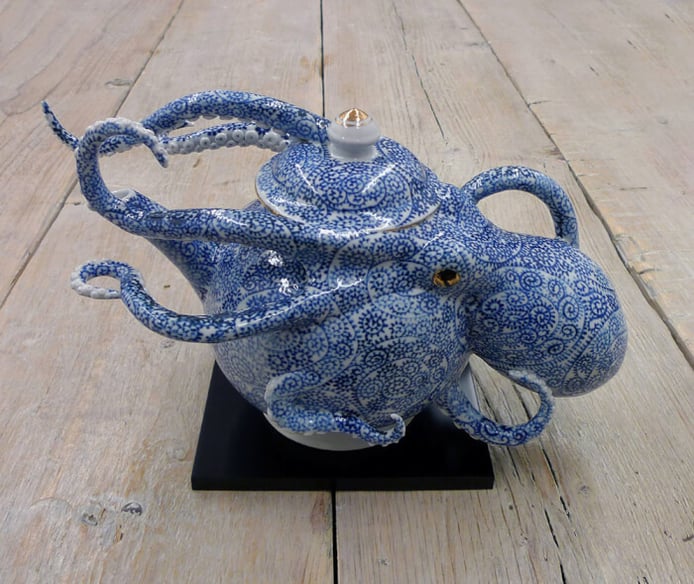 Masumoto has an exceptional resume when it comes to ceramic artistry. 2007 saw her graduate from a ceramics program at Kyoto City University of Arts. She then worked in a museum in London in 2013 and as an artist in residence at the University of Arts in Philadelphia in 2010 after that. The most notable characteristics of Masumoto's creations is the incorporation of surprising elements together a hint of humor. When her surreal ceramic vessels were on display at ICN gallery in 2012, viewers could hardly tell whether the vases are utilitarian or sculptures.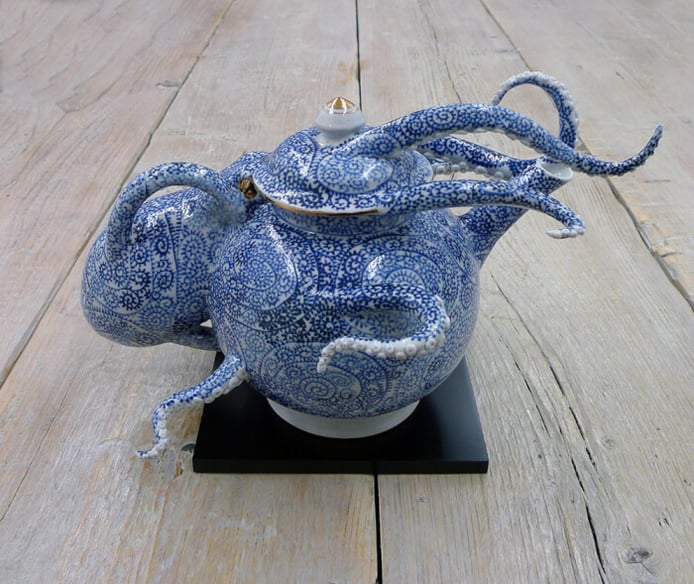 The blue-and-white patterns on Masumoto's bizarre ceramic containers are typical of traditional East Asian textiles. But unlike traditional pieces, Masumoto adds intricate sculptures of octopus with their tentacles coiling around the vessels. The octopus's bulging head, realistic eyes, flowing tentacles, and tiny suckers are just a few of the intricate details. The ceramic ceramics that resemble both an octopus and a pot are fascinating to look at. These strange clay jars are useful, which is more important. The octopus-adorned teapot can be used by anyone to brew hot tea. Additionally, the half-octopus, half-urn can be used as a real urn to house keepsakes.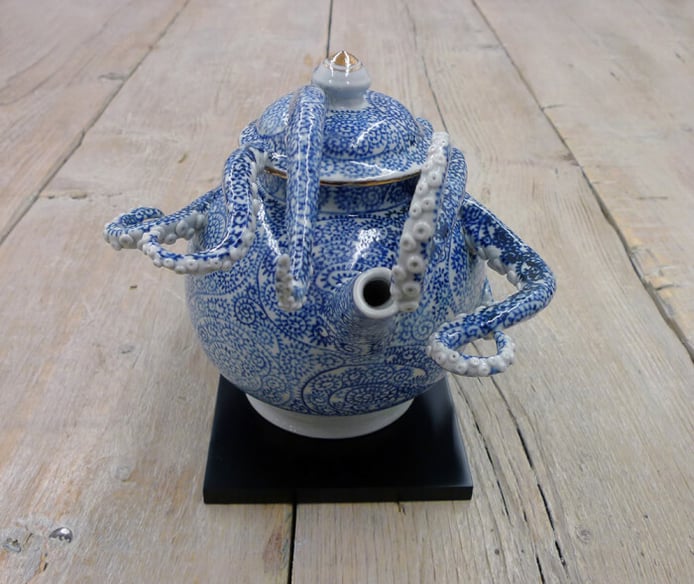 The artist says, "Whether it be art or craft, I want to offer something that is acutely cognizant of that category, that framework, to investigate what I felt myself."