Man Assumes Friend's Kitten His After Accidentally Peeing On It
With things that are not ours, we frequently strive to be careful. The fact is, though, that mistakes are inevitable since we are all human. @Poofms, a Reddit member
With things that are not ours, we frequently strive to be careful. The fact is, though, that mistakes are inevitable since we are all human. A Reddit user called @Poofms has recently shared an accident in which he pissed on his friend's new kitten while trying to take it out of the toilet bowl in the morning. Almost 2000 people have upvoted and commented on his post. It succeeded in making people smile and laugh.
Now, as OP (original poster) marks his friend's cat, the law of nature says it makes the creature his. What do you think about this?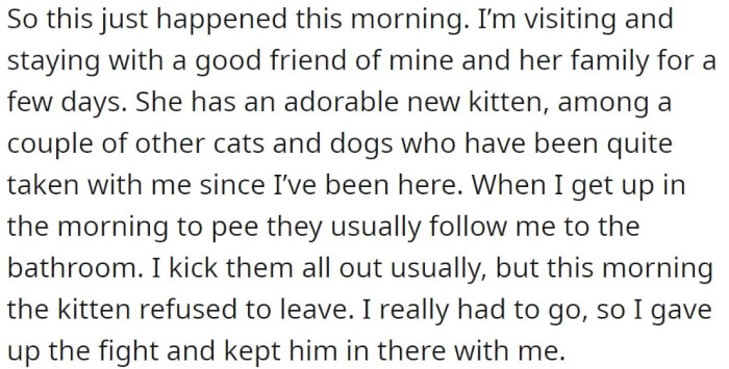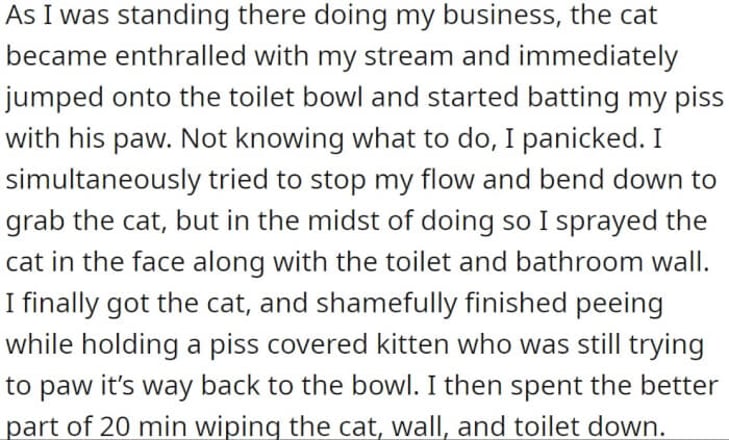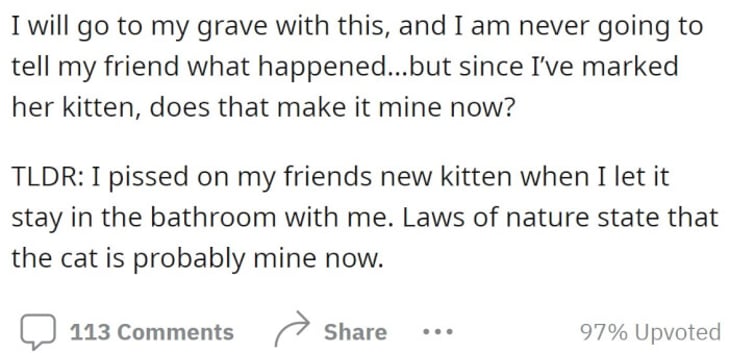 Other people shared the same experience they had with their own cats, and that's hilarious. For a look at them, scroll down.