Man Comforts Sick 1,400 Pound Bear With Sweet Hug In Beautiful Moment
There are admirable friendships between humans and animals, and the friendship Jim Kowalczik shares with Jimbo the Kodiak bear is a beautiful one. Jimbo was conceive
There are wonderful friendships between people and animals, and Jim Kowalczik and Jimbo the Kodiak bear have a particularly lovely one.
The two have remained close friends ever since. Kowalczik is always ready to comfort and assist Jimbo whenever it is feeling under the weather. A tender moment in early February of this year, when the kind-hearted man stayed by his 24-year-old animal companion, was photographed and warmed countless hearts.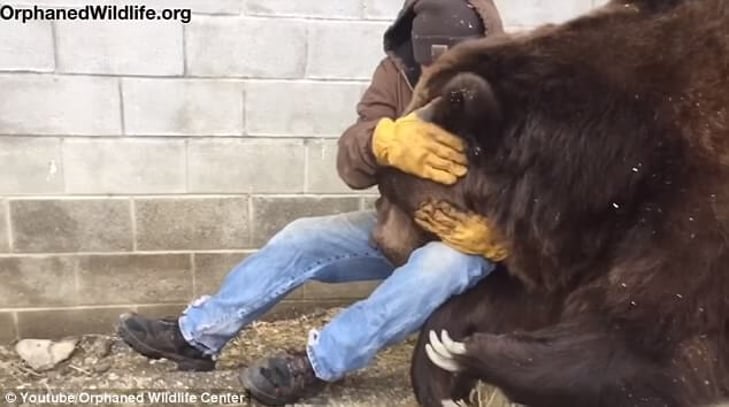 Kowalczik was seen cuddling the bear around the head and then stroking Jimbo's neck with his gloved hand. He didn't take his hand off the animal until he was able to get comfortable with it, sit down, and take off his gloves. He put his hand in Jimbo's mouth and watched it calmly while the bear licked it.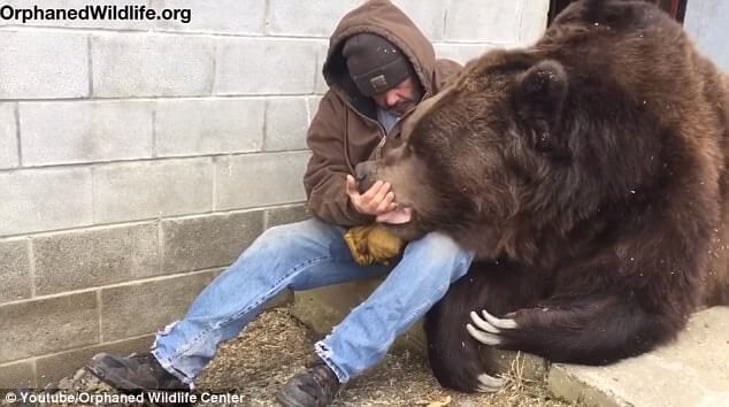 According to ABC News, Kowalczik appeared to soothe the bear as he was recovering after a recent checkup with the veterinarian for an undisclosed disease.
The video ended with more loving pats from Kowalczik, and Jimbo snuggling to him again, resting its head on the caretaker's lap. Enjoy this wonderful moment:
H/T: ABC News