Man Embraces Cold Water To Save Disoriented Deer With Bucket Stuck On Its Head
In Long Island, New York, a deer with a can stuck on its head was saved from drowning, reports WABC. Google's YouTube The lost deer was first seen near Port Jefferso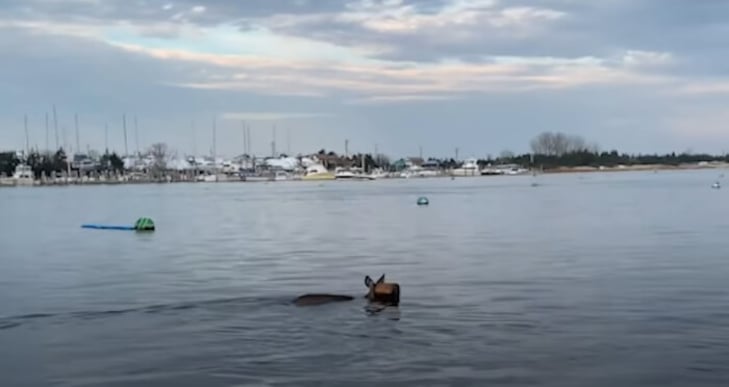 The lost deer was first seen near Port Jefferson swimming into Long Island Sound. Concerned locals contacted Frank Floridia, the president of the Strong Island Animal Rescue League, and he quickly arrived at the scene.
The man understood that it was an urgent issue that called for quick response. The deer had no chance of reaching the shore or getting the bucket out of the way so it could see. He dove in and attempted to swim to the animal, but the water became too cold.
"I removed my boots and entered the water. It was ice cold, but I knew there is a very delicate situation, so I had to act fast," shared Floridia.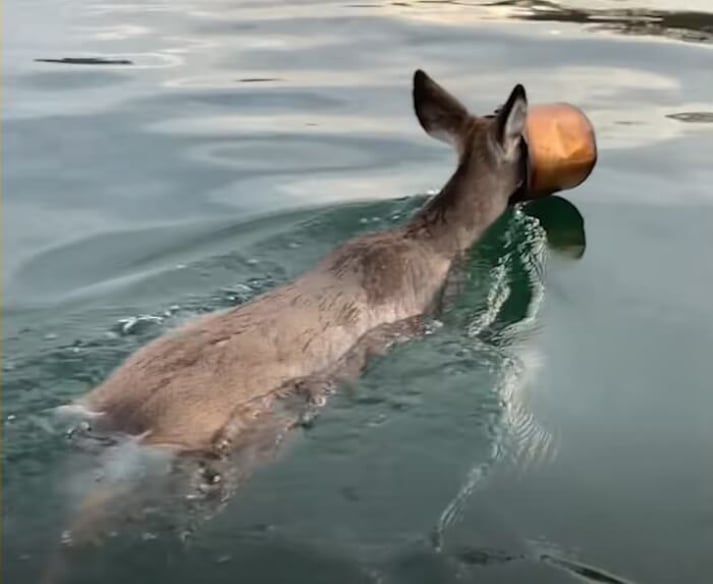 Thankfully, a boater noticed him struggling in the water and sped over to aid. In order to remove the paint bucket from the animal's head, the compassionate man then assisted Floridia. However, things were far from better as the deer didn't stop itself from spinning even when it was able to see. The boater and Floridia had to attempt another route.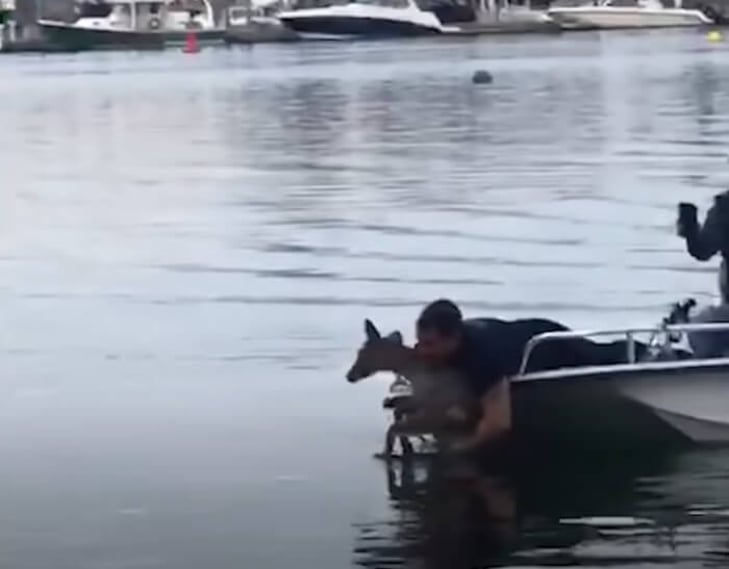 Eventually, the doe could be transported to the shore, where it dashed away once reaching dry land. I continued to hold her on the front of the boat as we approached land. She appeared to be very at ease because she was getting assistance. Floridia.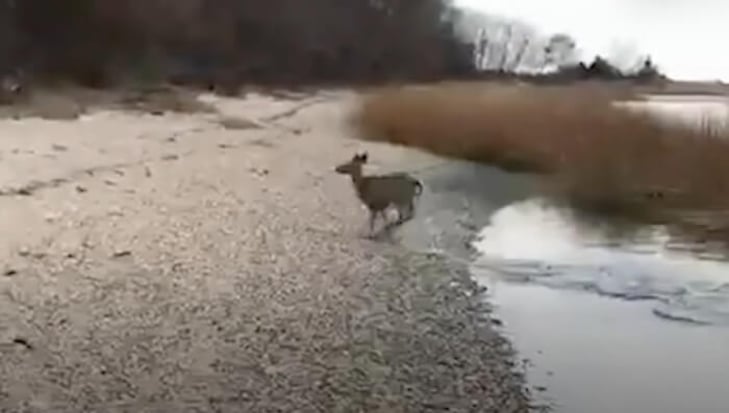 The deer was seen jumping over and becoming lost in the woodland at the end of the video. Its happiness is apparent to all. It recently had a second chance at life owing to two wonderful men.
Watch the video below: