Reddit Supports Girl Who Doesn't Allow Sister To Come To Her Wedding Because Of Her Service Dog, Here's Why
Both the bride and the groom want their wedding to be perfect because it is such a significant occasion. As a result, a wedding is frequently planned in advance to e
Both the bride and the groom want their wedding to be perfect because it is such a significant occasion. As a result, a wedding is frequently planned in advance to ensure that any unforeseen events may be avoided and that the wedding won't end up being a terrible memory. That is why Reddit user @These-Rabbit9624 decided not to allow pets and children at her wedding celebrated in early 2023. It was an easy explanation. Her fiancé felt uneasy around all Golden Retriever dogs after being attacked by one of the breed.
As soon as her parents chose to support her sister, things got worse. From their point of view, it was unacceptable not to allow her service dog to come along because that resulted in the sister not attending the wedding, too. OP suggested inviting her sister to an individual dinner before or after her wedding, but her parents disagreed and threatened to claim ADA laws against her. Give the OP some advice, everyone. Read the entire article here.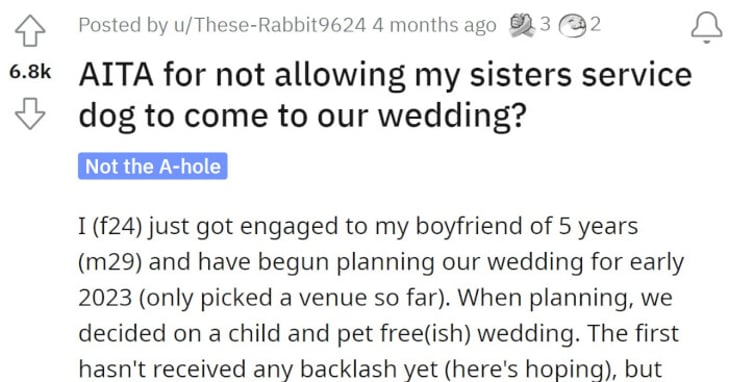 After her story was posted on Reddit, over a thousand netizens gave their opinion on the problem before deciding that OP was "Not an A**hole". She had a good reason for not letting her sister's dog attend the wedding. The focal point of the wedding, her future husband, had issues with Golden Retriever pets. And by permitting the dog, it was likely impossible for her to be married.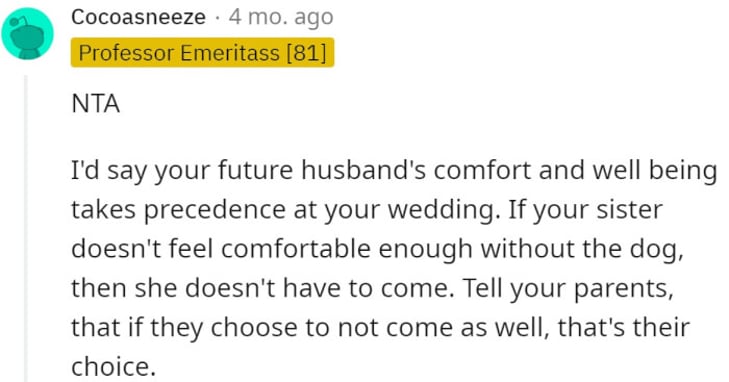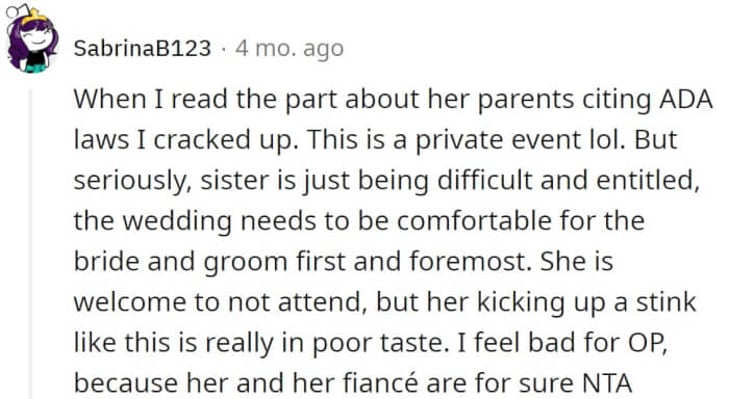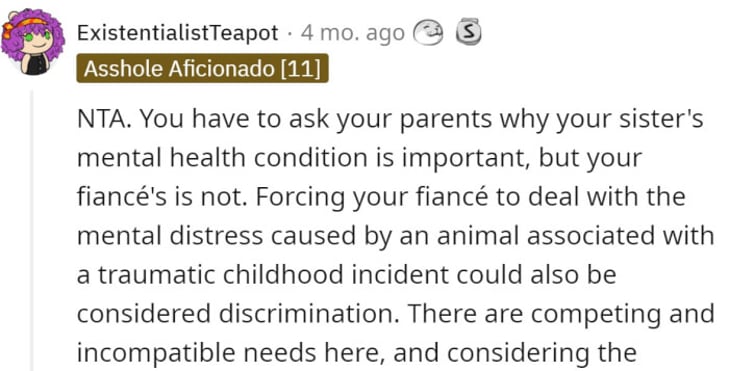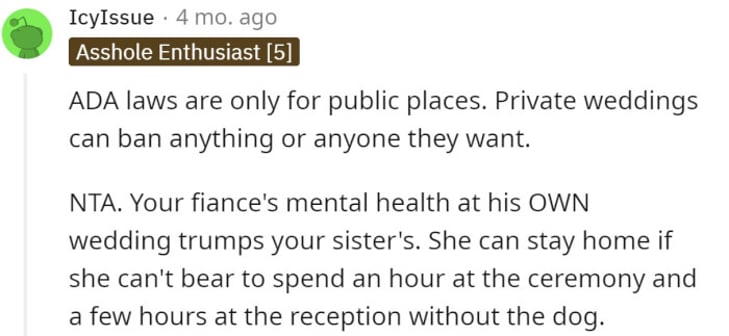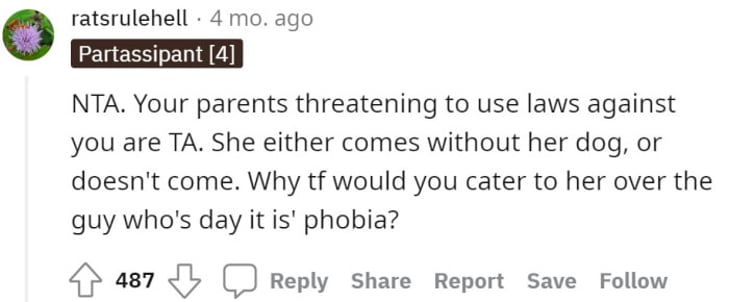 Reddi user @Consistent-Leopard71 subsequently questioned why the sister who was permitted to accompany her mother to the OP could not, instead, attend the wedding while being watched by her mother.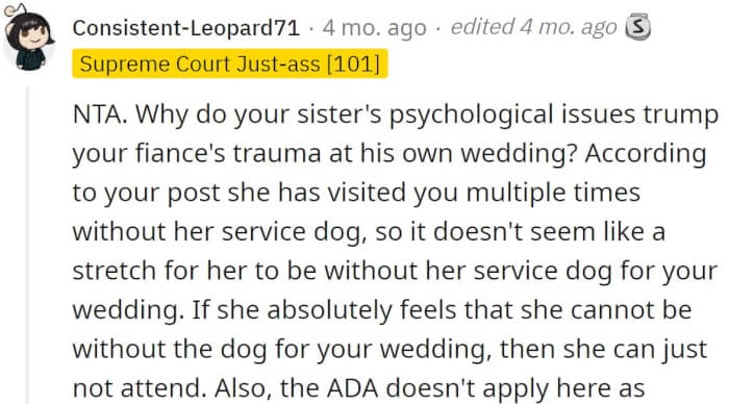 There were, however, certain reasons in opposition to his viewpoint.
See more reactions here.