Redditors Defend Man Who Was Asked To Take Out Trash And Pick Up Dog Sh*t By His Boss
A man recently made a Reddit post to express his displeasure with his boss for asking him to pick up his dog poop and take out the garbage. He is employed by a plumbing construction company as a laborer. He claimed that his supervisor was an authoritative figure who treated people disrespectfully. Because he and a coworker didn't perform what the supervisor never requested them to do, they were yelled at every 45 minutes for two weeks. This is really absurd. And this post gained over 4,000 likes, with 100 comments calling the employer a piece of f*cking sh*t and sharing similar circumstances.
Scroll down to see the post in more detail.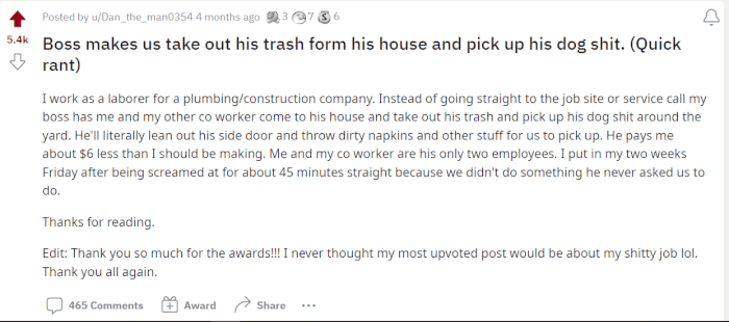 Redditors share the same stories to the man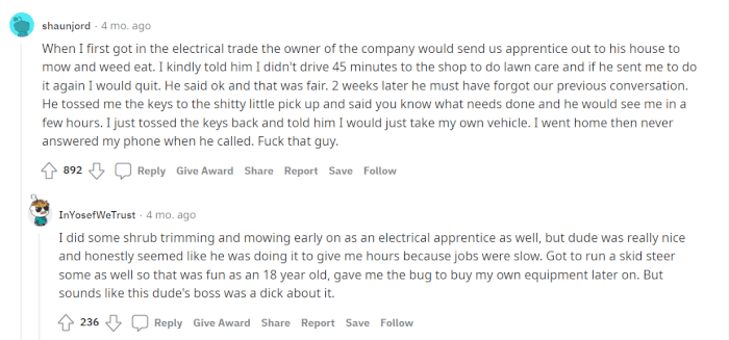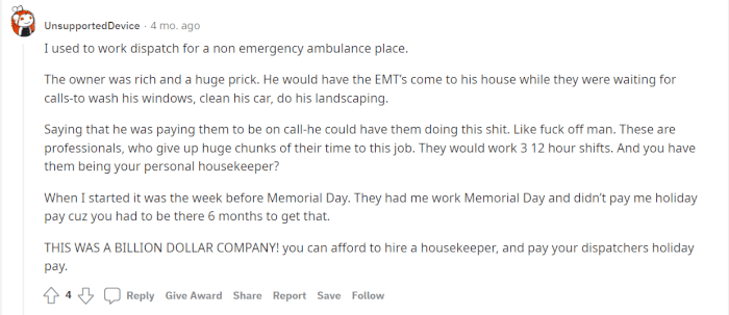 All Redditors agree that this boss is a sh*t


They couldn't imagine how the boss acting like that

He and his co-worker were so kind and patient


Some Redditors even gave the man nice advice

They all agree that this boss was so rude, and the man deserves better

What would you do if you were the man holding this position? Tell us in the comment section below.
H/T: r/antiwork