Rescuer Goes Viral For Threatening To Confiscate Dog After New Owner Denies Her Request
When you acquire a pet, you are undoubtedly looking forward to a fresh experience that will enhance your life with additional joys, happiness, and fun. A furry frien
When you acquire a pet, you are undoubtedly looking forward to a fresh experience that will enhance your life with additional joys, happiness, and fun. A pet will become a member of your family and a devoted friend who will be there for you in both good and terrible times. However, this woman got into difficulty when she took home a puppy from a rescuer.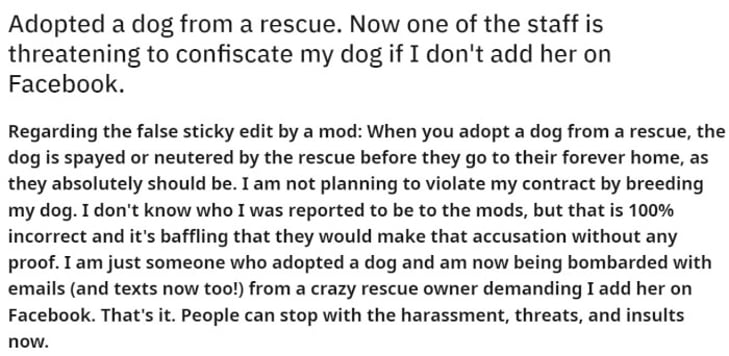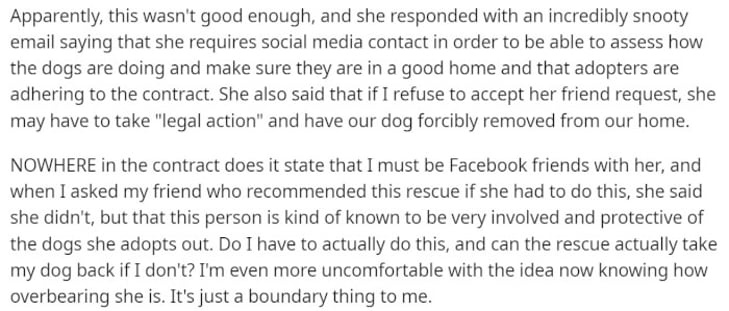 How would you handle this problem if you were in her position?
It is natural, in my opinion, for many rescue organizations to desire to continue providing updates on the animals once they find them new, permanent homes. The demand itself is neither offensive or ridiculous; rather, it is how they make it. They can obtain photos from the owner in a variety of ways, not just through Facebook. For example, if they had asked her to send pictures and updates via email, she'd have agreed because it didn't violate her privacy.