Revenge Story: Woman Poured An Entire Bowl Of Water On Kid In Revenge After He Poured A Cup Of Water On Her Cat
When people are online, they frequently behave more actively. They are free to express their viewpoints, engage in debates, and discussions about contentious issues
When people are online, they frequently behave more actively. They are free to express their viewpoints, engage in debates, and discussions about contentious issues or real-world incidents. They can collaborate to discover a solution by sharing their experiences with a problem. This is a debate that has gone viral recently, but it seems very hard to come to the final decision because everyone involved is both right and wrong.
#1 The revenge story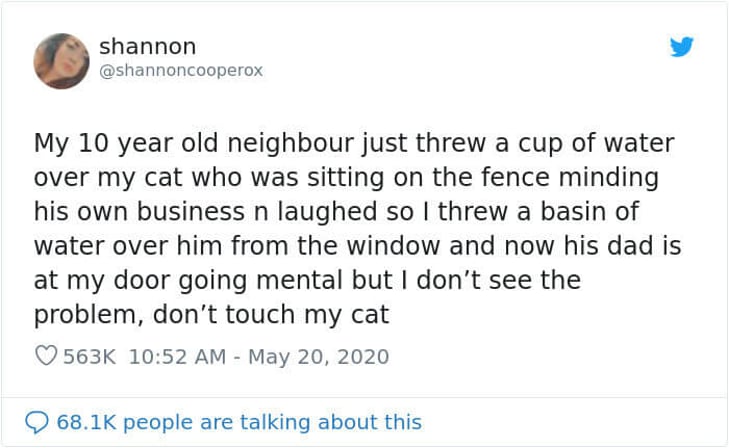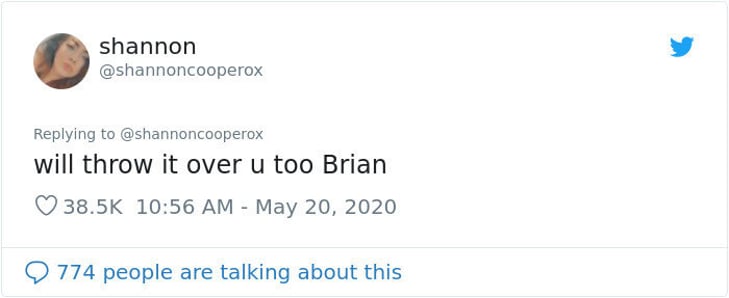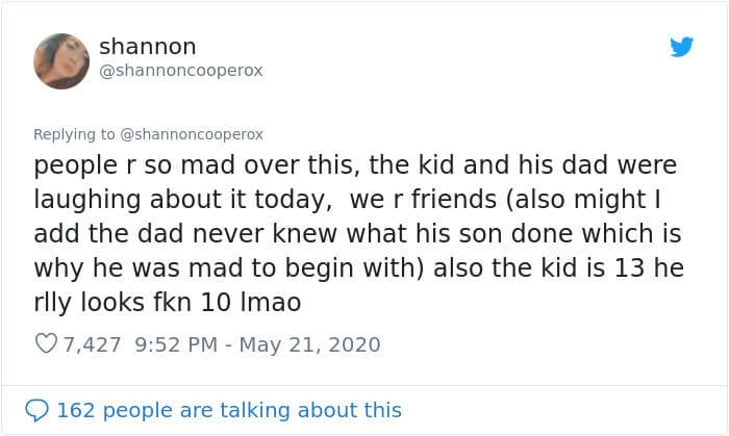 The story soon became the center of the Internet when it was posted, gaining 563k likes and 70.2k retweets. This is one of the cat's images for people who are curious.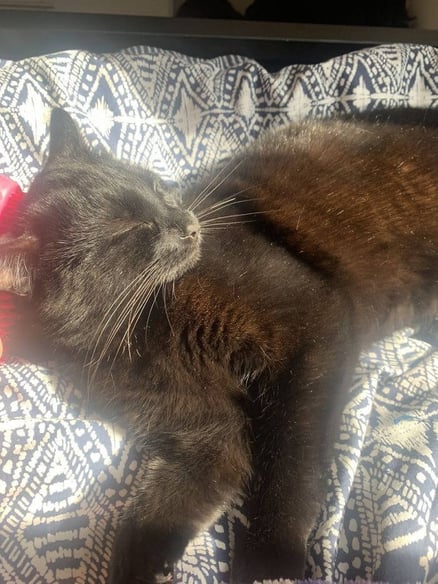 #2 Controversial reactions
The message and the cat owner's response sparked a lot of debates, and Internet users responded in different ways.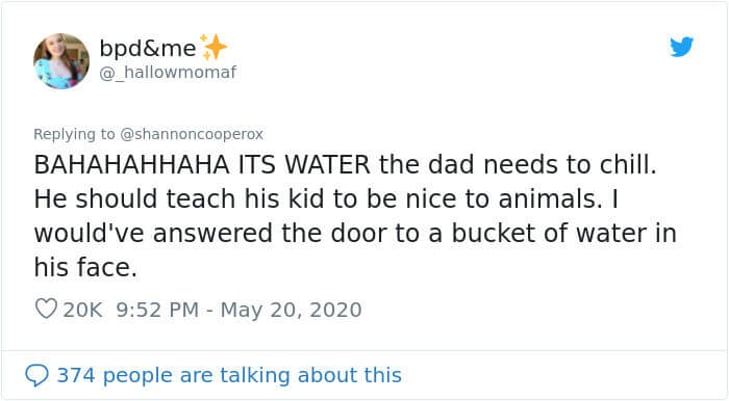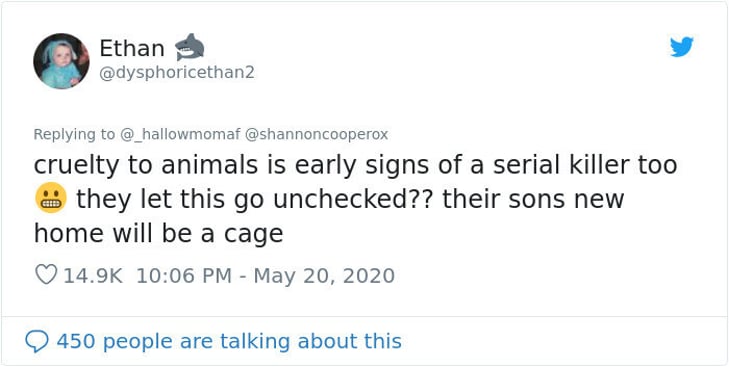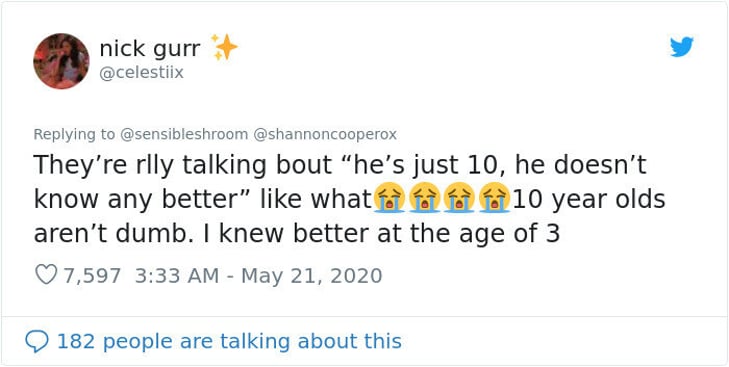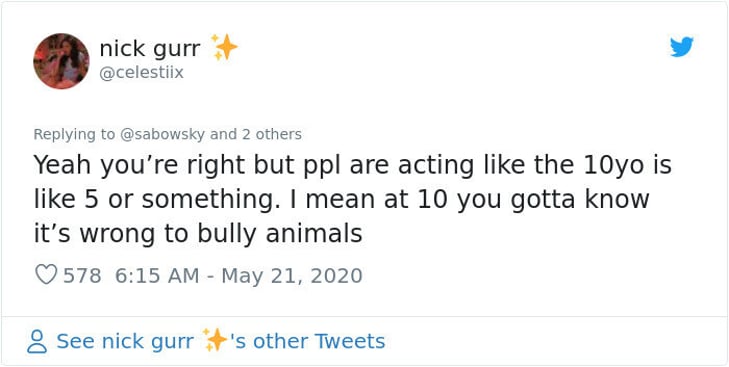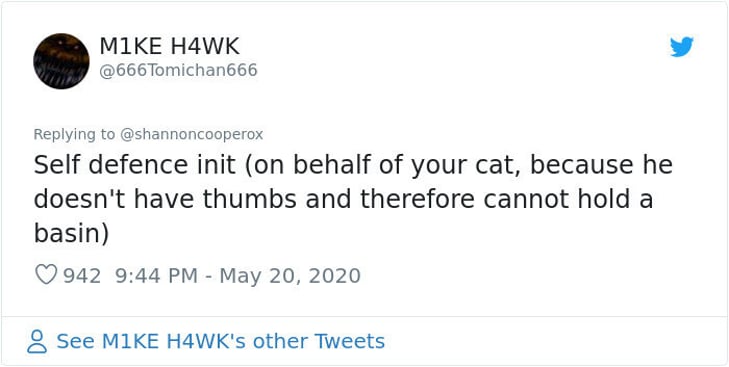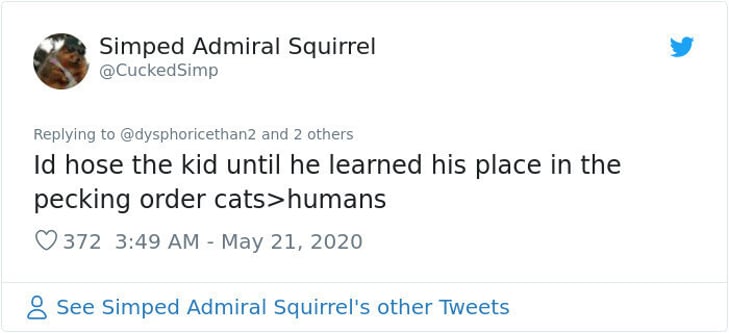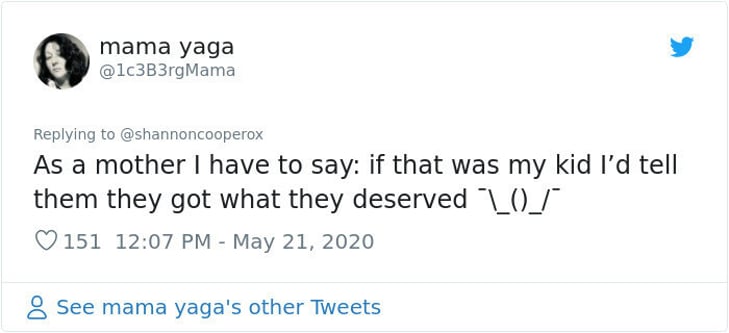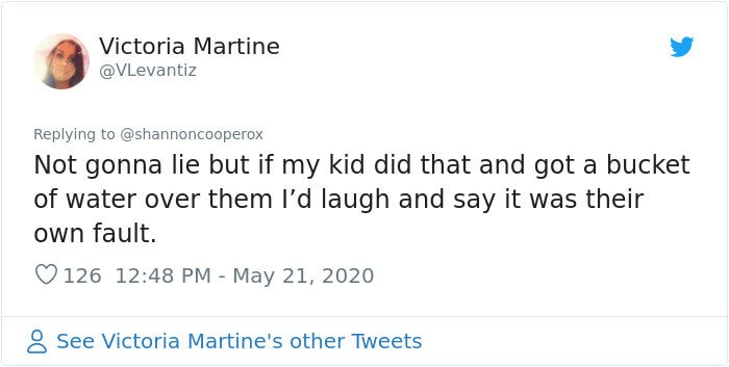 The woman was criticized by the opposing party, nevertheless, for her juvenile actions toward the 10-year-old boy. He simply threw a cup of water on her cat, and she responded by pouring him a bowl of water. They also concurred that the OP had no authority to teach the children of other people a lesson.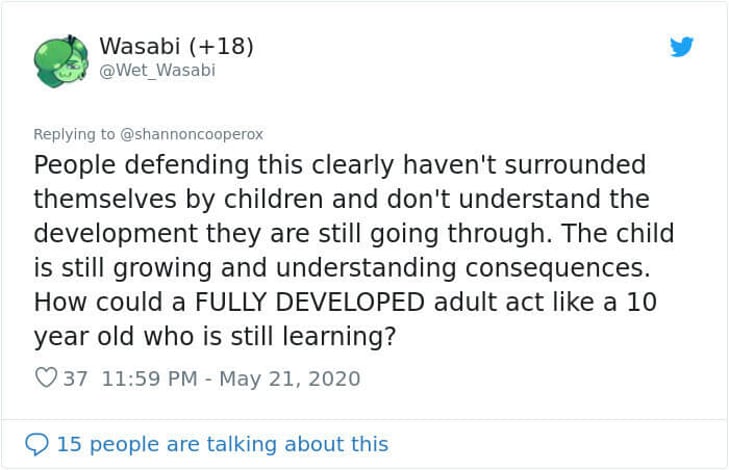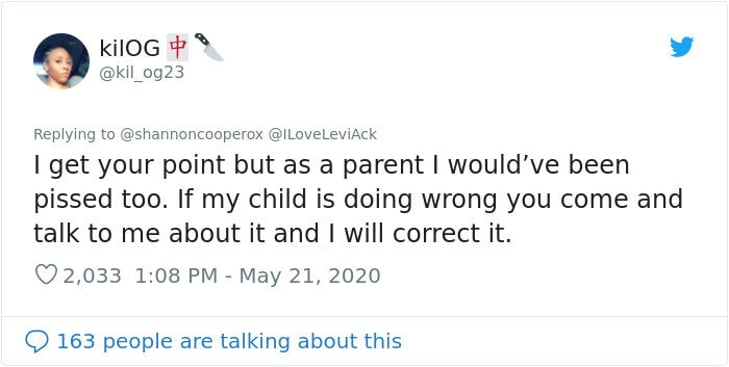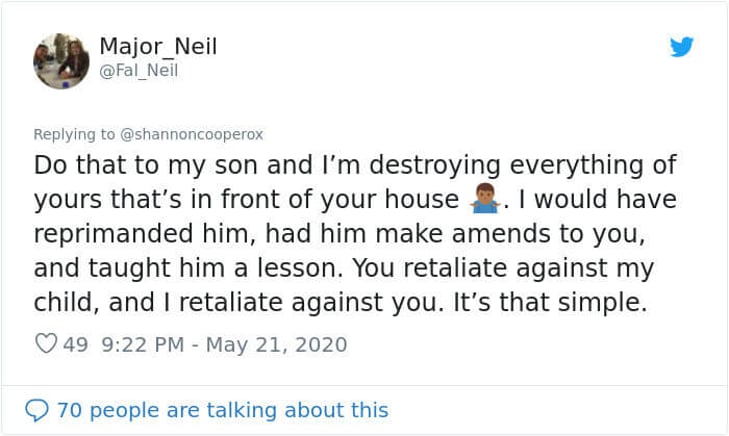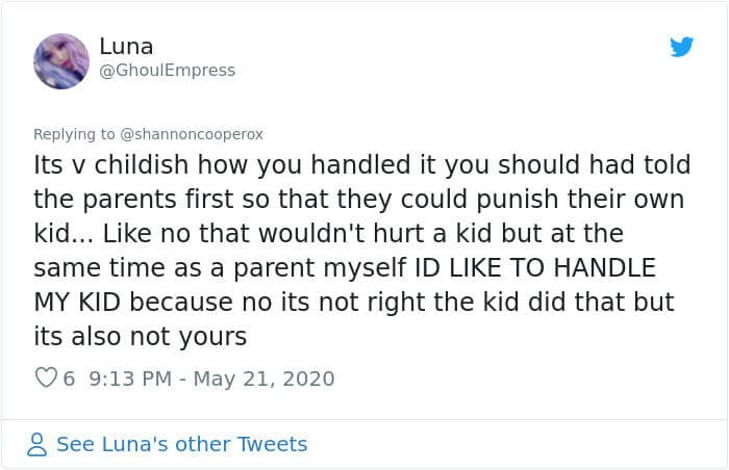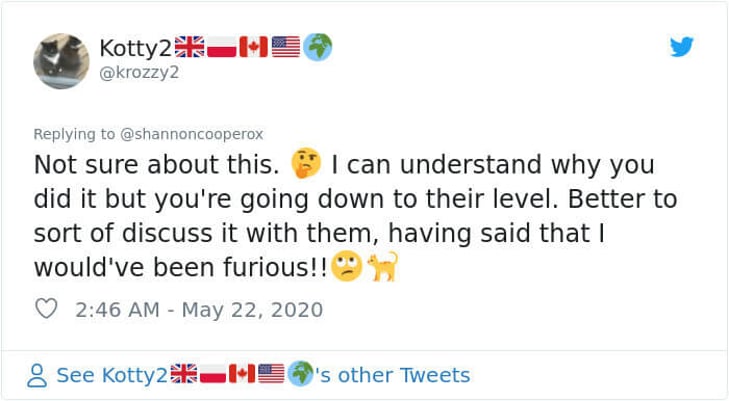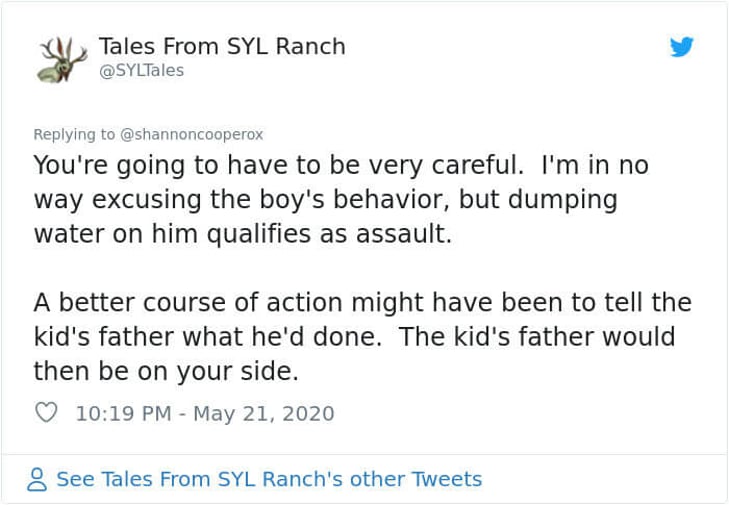 The OP revealed that she received hostile messages and inappropriate photographs as the vengeance story gained popularity. Despite how bad she behaved with the kid, she thought that such reactions were unacceptable, and wrote: "Wtf is wrong with people I don't wanna see that [crap]." What do you make of this circumstance? Share with us in the comment section.