Romanian Soccer Players Bring Puppies To The Pitch To Promote Pet Adoption
If you enjoy animals, you undoubtedly know why adopting a pet is preferable to purchasing one from a pet shop. And in Romania, the Professional Football League has c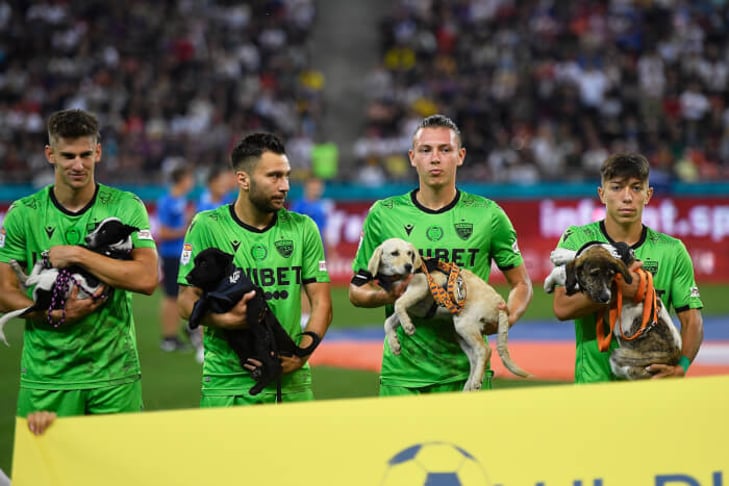 Image source: Alex Nicodim
Teamed up with the Ilfov County Council, the Professional Football League (Liga Profesionistă de Fotbal – LPF) has run an amazing campaign called "Fill the gap in your life", which is aimed at raising awareness of love and respect for all the stray dogs in the country. As you can see from the photographs, these adorable fuzzy boys are permitted to access the soccer field with the players at the beginning of games in the hopes that they will be adopted within those few minutes.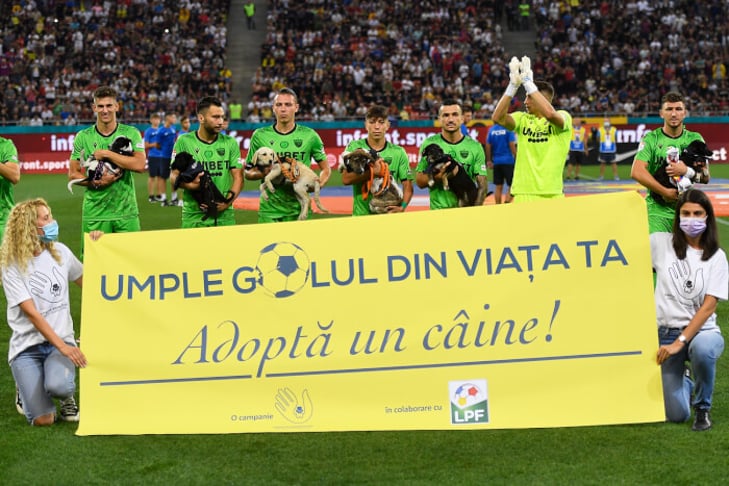 Image source: Alex Nicodim
The "Fill the Gap in Your Life" campaign will run for an entire year and be present at each and every game throughout the campaign, beginning with the match between Fotbal Club FCSB and Dinamo Bucharest on Sunday at 9 p.m. (local time).
LPF made sure to emphasize that all of the excellent guys had undergone neutering and vaccination. If you love them, you can take them home right away, no more work is needed.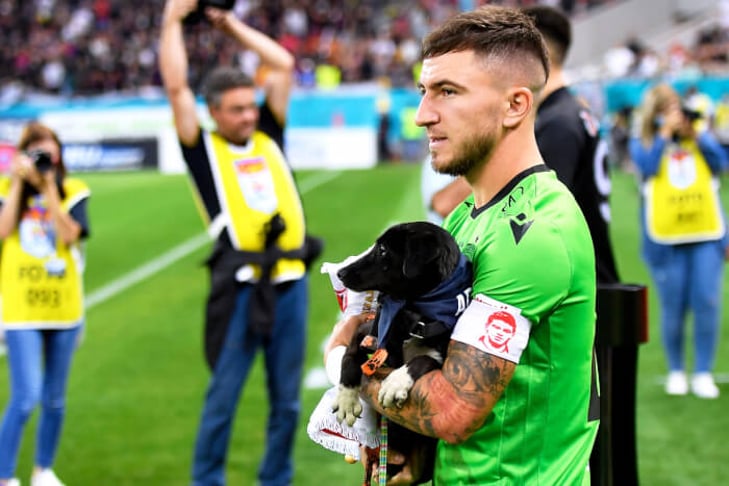 Image source: Alex Nicodim
The canines are available for adoption and, most significantly, they are from the public shelter in Brăneşti, according to a press statement from LPF. "We would like to draw your attention to a project that the Ilfov County Council recently completed with LPF to encourage animal adoption in Romania. Animal enthusiasts can take home vaccinated, spayed, and dewormed dogs right now.
Right after the first match, 11 out of 103 adorable doggos have been adopted out. Not bad, huh?
Please tell your loved ones about this touching tale!
H/T: People