Vet Crawls Into Kennel To Sleep With Dog Burned In House Fire Until He Feels Better
Taka, a Shiba Inu puppy, almost lost his life in a fire. The eight-year-old puppy was inside the porch last week when the fire broke out in his house. His owners wer
Taka, a Shiba Inu puppy, almost lost his life in a fire. The eight-year-old puppy was inside the porch last week when the fire broke out in his house. His owners couldn't reach him in time when they learned of the fire because they were out at the time.
The severity of Taka's suffering startled the veterinarian. He had injuries around his eyes, mouth, ears, belly. The dog was howling uncontrollably in agony and fear. The veterinarian who took up Taka's case, Emily Martin, shared:
"His face, jaws, ears, and stomach were all covered with burns. At first, we weren't sure how serious his injuries were because inhalation burns were a worry."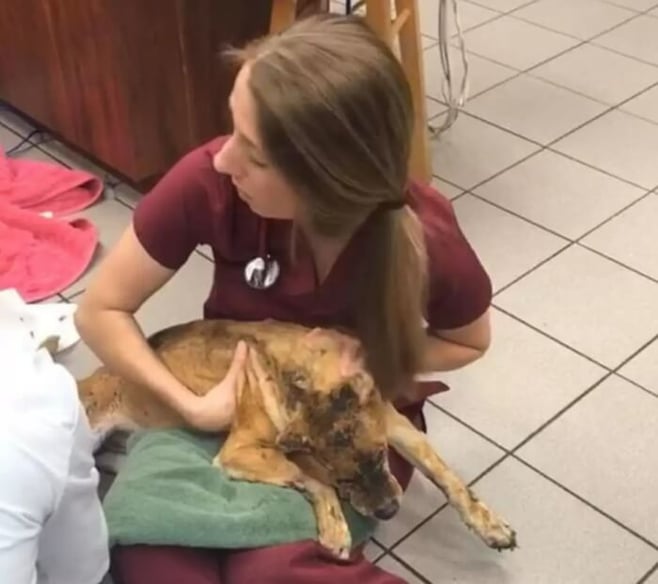 Taka's eyes, however, had to be removed because the fire had seriously damaged them. After the dog displayed some respiratory problems a few days later, the veterinary staff referred him to the University of Georgia clinic. He spent several days there hooked up to an oxygen machine before being finally sent back to Care More Animal Hospital.
"I try to treat my patients all the same, but his case pulled at my heartstrings a bit more," Martin recalled. He was in agony when he entered, but as soon as I sat with him and began singing to him, he stopped screaming.
After Taka returned to the vet, Martin contacted his family, and they decided to surrender him to Martin's supervision because of his heath. At that point, Martin began to develop into more than Taka's vet. It was his mother. She soon became attached to the dog during working hours. She made the decision to bring him home even though the veterinarian had to close at night.
Martin's coworkers were taken aback by the friendship she had with Taka. Here is a picture they took at the moment the kind-hearted vet crawled inside Taka's cage and took a nap together.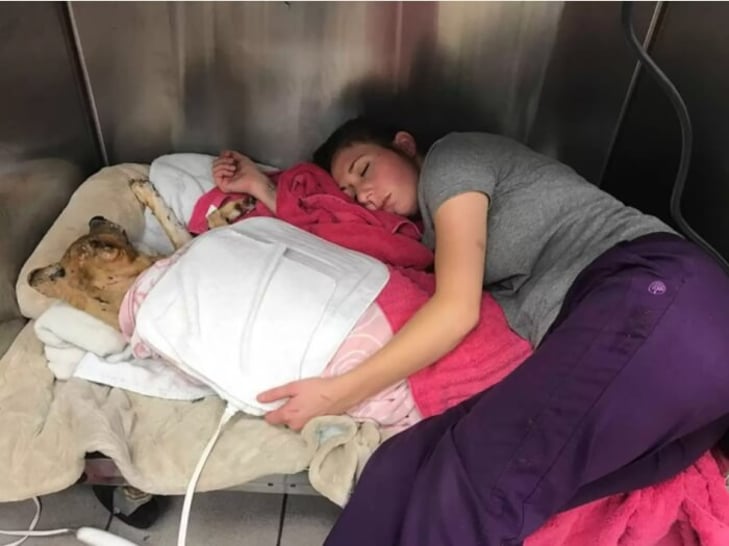 Martin explained why she loved the dog so much by saying, "He doesn't have a mean bone in his body. He hasn't once attempted to bite, which is unusual because animals frequently begin biting when they are in pain just because it hurts. If anything, he finds solace in others.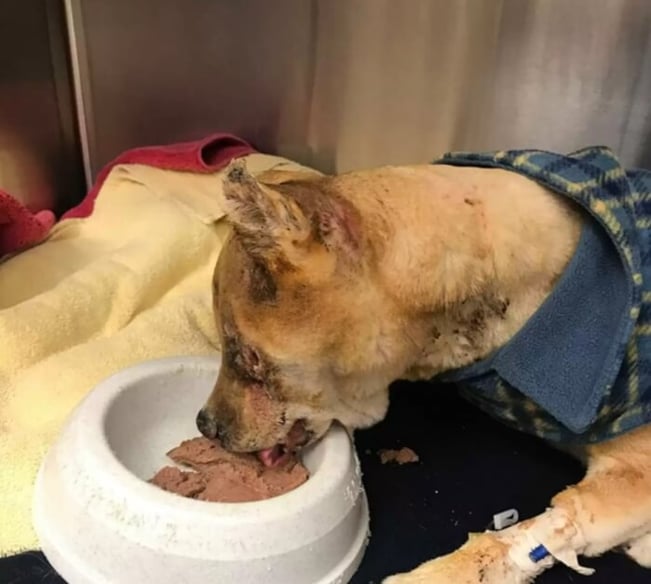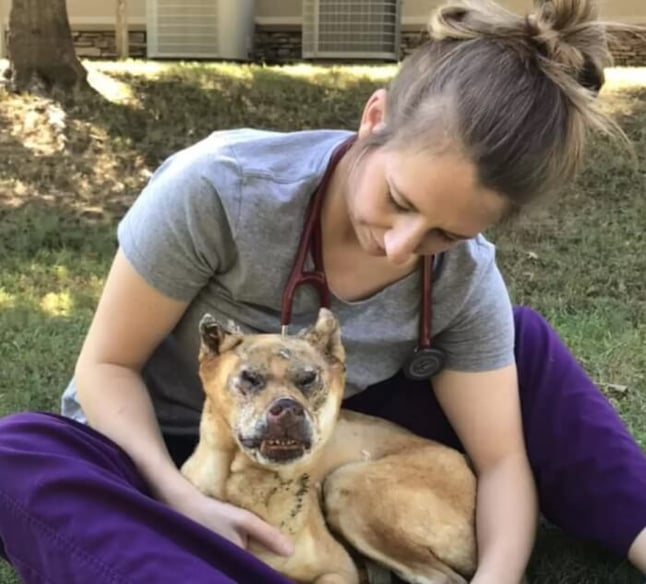 Best wishes to Martin and Taka.
H/T: The Dodo