[VIDEO] Man Is Seen Giving Stray Cats Some Food Before His Meal, Turns Out He Frequently Feeds Them
A video capturing a man in ragged clothes feeding the stray cats has recently become viral on the Internet, proving that you don't need too much to be heroes. Thousa
The rider inquired, "Do you always feed these cats here?" The man replied, "Yes," adding, "There used to be more cats, but now there are only these two remaining."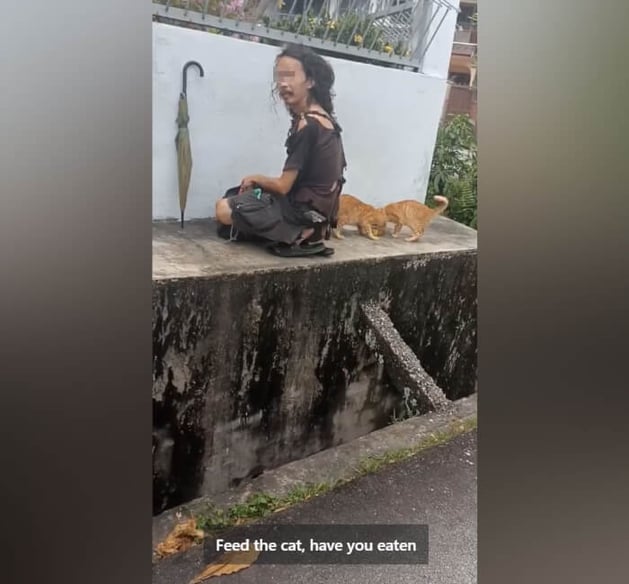 The stray cats appeared to be healthy and fat. One of them began eating after receiving a container of food, and the other went to the poor man to ask for a hug. Thanks to its popularity, the video has been re-uploaded on Facebook, Youtube, and Tiktok. It currently has 19k likes and around 2000 shares on Facebook.
Numerous Netizens have been moved by the man's generosity and compassion towards stray animals. This is the finest, a Facebook user wrote. May Allah grant his creations food and protection from all threats.
Someone more commented, "You are very kind-hearted, o' mankind," and someone else responded, "I always see him. He feeds the kitties before he eats as his first action. It is close to Seksyen 17 in Petaling Jaya, where there is a Shell gas station.