Woman Is Judged By Her Friends For Fawning A Puppy She Meets On Street Instead Of Their Baby
Pets and babies have a lot in common, including sweetness, pleasant dispositions, and lovely faces. Sadly, not everyone wants children, even though many people adore
Babies and pets share many things in common, including their adorable faces, sweet personalities, and cuteness. Sadly, not everyone wants children, even though many people adore animals.
Reddit user named @notme_taway has recently shared a story of how she was judged for not being a baby lover by her close friends who recently gave birth to their own baby. Before they made the choice to become parents, they were aware of this truth.
During their pregnancy, the couple kept joking that their baby would become the only one the OP (original poster) would ever love. The OP didn't express her feelings even though she didn't enjoy the humor.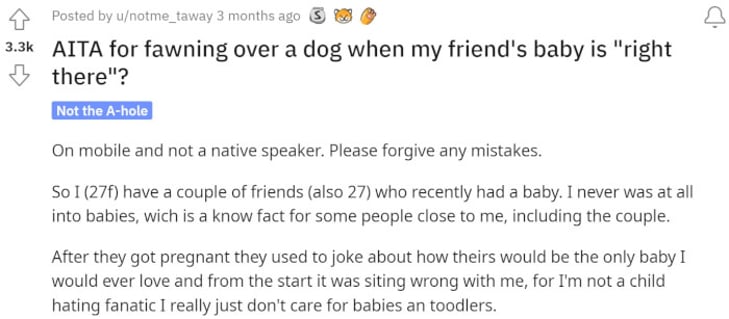 She was happy to provide them any help during their pregnancy, the moment they gave birth to the baby, or even when they brought up the child. While she didn't despise their child, she wasn't overly thrilled either.
She adored their child and brought him or her everywhere. And the OP frequently played jokingly with it and walked it about. As a friend, she did everything she should do for her friend couple and their baby. The day they went out together, however, made it abundantly evident that the parents expected more from the OP.
They came spotted a person strolling along the street pushing a large stroller. The OP didn't notice something special until she knew that inside the stroller wasn't a baby, but a puppy.
She immediately cried out in awe at the cute puppy. Even asking for permission to play with the dog and have some fun with it, the OP did so. But as soon as she went home and saw a message from her friends, everything changed.
The couple wrote in the text that they were insulted by her for visibly caring and loving a street dog more than their child and that she had never been so enthused around their child before.


Everyone, was the OP wrong?
Redditors, however, disagree. Instead, they band together to support and defend the OP. Despite the fact that she doesn't particularly appreciate their having a child, they claim that OP is respectful of the parents.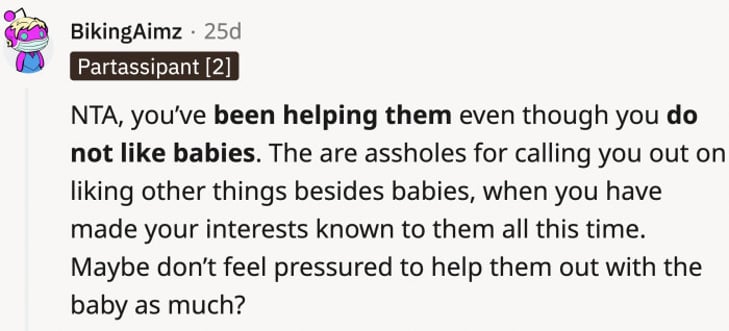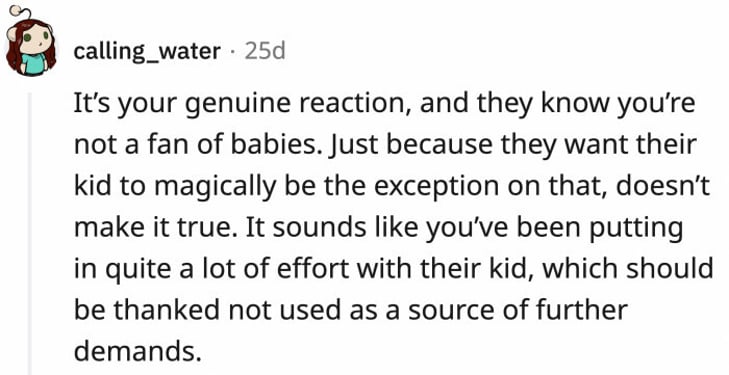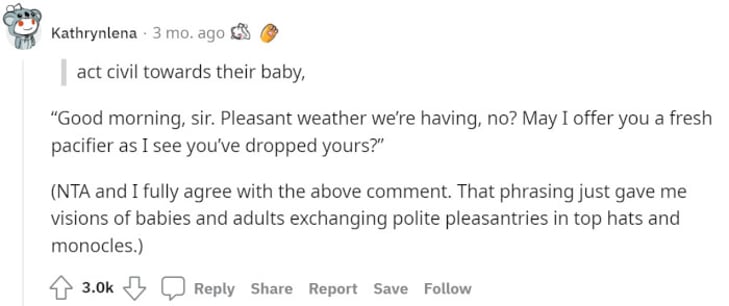 The parents should stop telling the OP what to like or dislike and instead be grateful that she is still in their lives.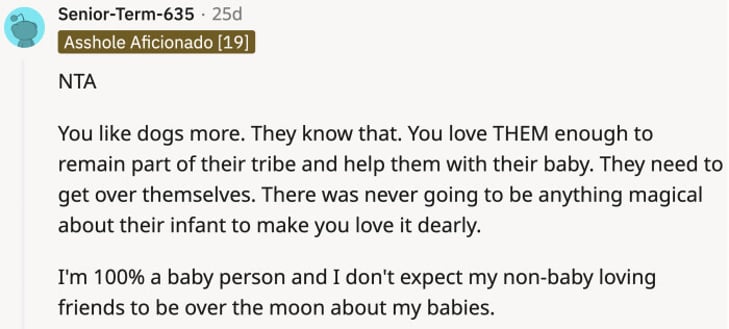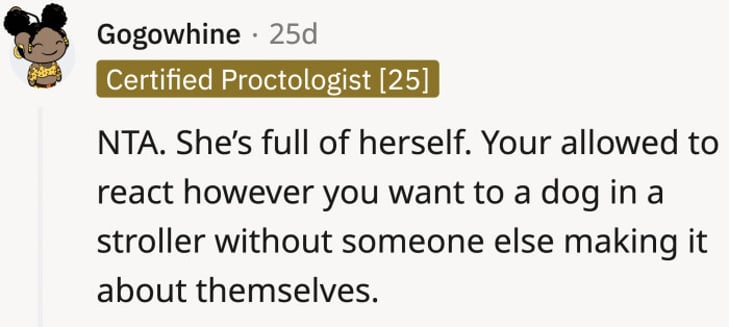 Moreover, we can say that OP's reaction to the puppy is normal because dogs in strollers are not usually caught on the streets. So, we can't hold it against her for adoring the animal.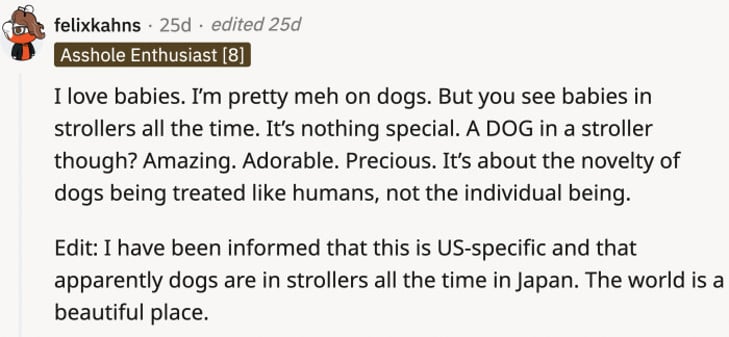 It's ridiculous to expect others to coo over a child that isn't theirs because it's not the OP's baby.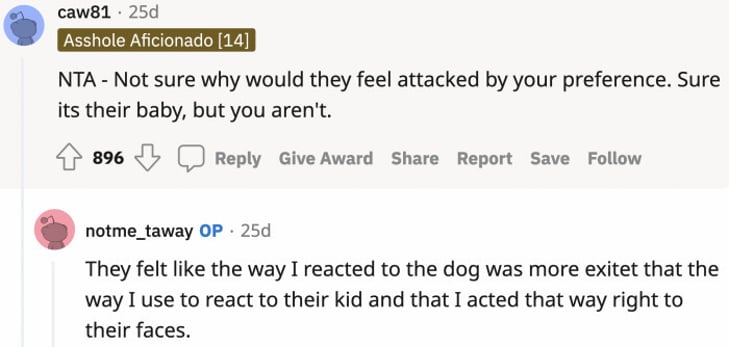 What do you think of the circumstances? Tell us in the comment!